Isle of Wight College: 20 jobs to go as part of cuts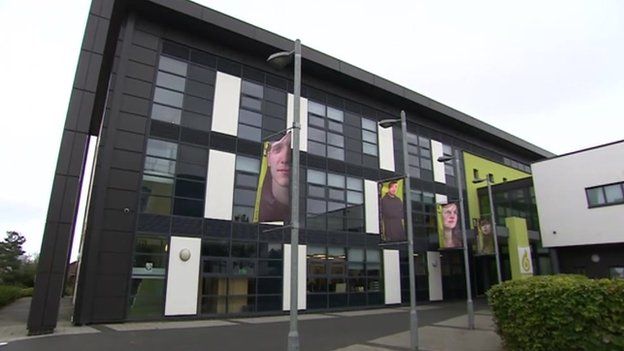 A further education college is blaming financial pressures for a decision to cut 20 jobs.
Isle of Wight College deputy principal Peter Thompson said the current financial environment was "difficult and challenging".
Staff and unions had been informed and the posts affected were not confined to teaching roles, he said.
He added some of the losses could be made through voluntary redundancies or early retirement.
The college in Newport has more than 300 staff and was recently rated as 'good' by Ofsted inspectors.
Vix Lothian, the Green Party's national education spokeswoman who was also made redundant from the college last year, said the move was a "real loss" for the island.
"I feel terribly sorry for the college - it's a fantastic college with a unique offering, but you need the staff to grow it," she said.
"It's vital for people wanting a second chance at education.
"These skills are not easily transferable elsewhere on the island - there is a real shortage of further education jobs here."
Mr Thompson said the cuts were necessary to make the college "financially sustainable".
"We've had a positive financial position for years, bucking the trend in the further education sector and we have maintained a good quality product without a deficit," he added.
Related Internet Links
The BBC is not responsible for the content of external sites.