Hampshire County Council waste site and bus subsidy cuts planned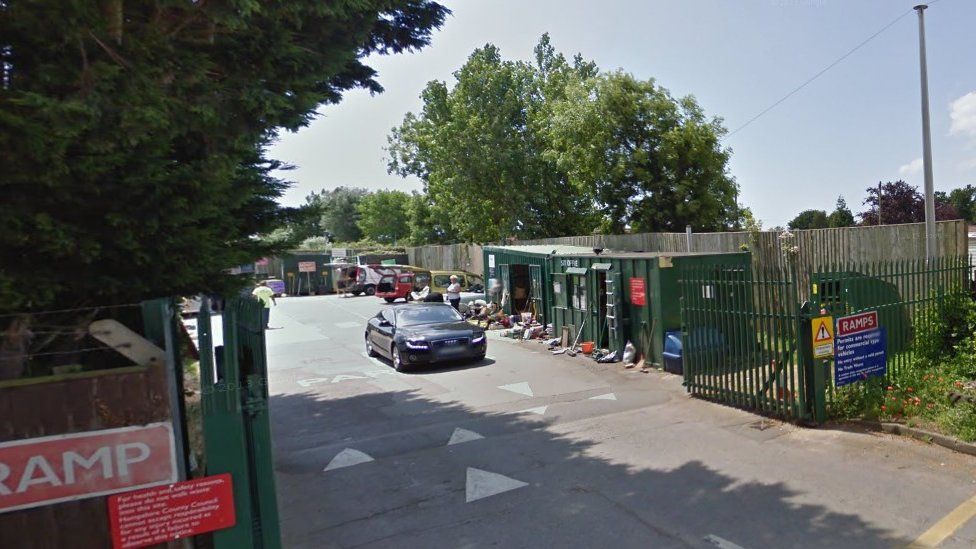 Half of Hampshire's recycling centres may close and bus subsidies could be cut as part of the county council's plan to save a further £140m.
The savings have to be found by April 2019, in addition to £340m which has already been cut since 2008.
Job cuts are expected and other proposals include axing school crossing patrols and dimming street lights.
Opponents have said vulnerable residents will be most at risk from the proposed changes.
No details have yet been published about which recycling sites may shut, but the Conservative-run council said half of its centres could close unless the law is changed to allow the introduction of entry charges.
She said: "If they close the Hayling site the nearest one is seven miles away in Havant, along a single road bridge, which is too far - particularly for the elderly."
Liberal Democrat county councillor David Harrison said: "Once again it is going to be the most vulnerable who are going to be affected."
He said cutting bus subsidies would "result in loss of much needed bus services especially in more rural areas" and leave vulnerable people "isolated and without easy access to services that would otherwise support them".
Leader of the council Roy Perry said "tough decisions" had to be made as "opportunities for reducing costs are getting harder to find".
The savings will be considered at a cabinet meeting on 16 October, with a final decision by full council expected on 2 November.
Related Internet Links
The BBC is not responsible for the content of external sites.