'Wild' New Forest cannabis factory discovered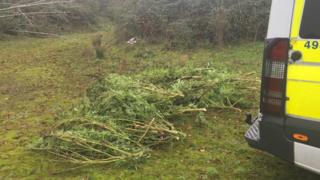 A "wild" cannabis factory has been discovered outdoors in the New Forest.
Hampshire Police said 21 fully-grown plants had been found growing on private land in Blashford at about 11:00 BST on Thursday.
They were discovered by an ecologist during a survey of the land.
Officers attended the area and the plants have been recovered for destruction. The force said no arrests have been made.