Isle of Wight chosen to host UK Pride event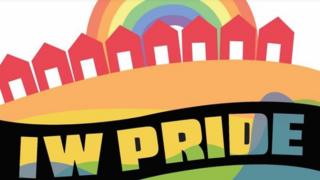 The Isle of Wight has been chosen to host the second UK Pride event.
The island beat five other bids to hold the festival, which celebrates the lesbian, gay, bisexual and transgender community.
Organisers said up to 80,000 people are expected to attend the event next July. The first UK Pride took place this year, in Hull.
Exeter, Folkestone, Liverpool, Preston, and Cardiff were the five other places to bid to host UK Pride 2018.
Steve Taylor, of UK Pride, said the island's bid was "outstanding, showing the power of Pride and the way it can empower people and change lives".
Shayne Jackson, of Isle of Wight Pride, said it would enable the island to create a major celebration following "a year in which the MP called gay people dangerous to society, and a councillor suggested banning homosexuals from public toilets, 2017."
Andrew Turner, the Conservative MP for the Isle of Wight stood down in April after reportedly making the remarks on a visit to a college in Newport.