Aria Resorts promises 150 Isle of Wight tourism jobs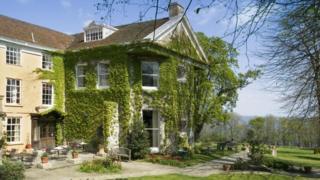 A holiday company is planning to create up to 150 jobs as part of a £30m investment in the Isle of Wight.
Aria Resorts has bought the Priory Bay Hotel near Bembridge to provide accommodation, a spa and a restaurant.
Director Edward Andrews claimed the work to the country house hotel would "reinstate its former glory".
The company said it would also upgrade the Rookley Country Park, St Helens and Colwell Bay holiday parks it bought earlier this year.
The Priory Hotel, part of which dates to Tudor times, is currently closed but there are plans to reopen it in 2019.
The company said work to upgrade holiday parks, including building "lakehouse premium lodges" and refurbishing cottages, would attract more families to the island.
Mr Andrews said: "We are looking to capitalise on the increasing trend of British holidaymakers holidaying in Britain."
"The Isle of Wight is crying out for investment to upgrade facilities and attract more holidaymakers."
He said the permanent jobs created at the venues would be in managerial and sales positions, housekeeping and entertainment and activities.