Absconded prisoner jailed after Hampshire police pursuit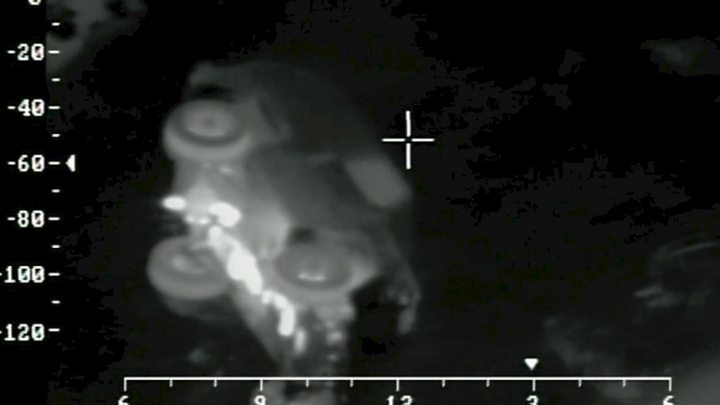 An absconded prisoner who drove the wrong way down a dual carriageway to evade police has been jailed.
Darryl Dempsey, 23, from Eastbourne, drove across fields, on footpaths and the wrong way along the A27 near Southampton in July.
The 13-minute chase ended when a police car hit the 4X4 which overturned.
Dempsey pleaded guilty at Southampton Crown Court to dangerous driving, escaping from lawful custody, driving while disqualified and criminal damage.
The court was told Dempsey had absconded from HMP Ford in West Sussex on 3 July.
Police spotted his Isuzu Trooper on the M271 near Southampton on 13 July.
The pursuit by police cars and a helicopter ended in Chilworth shortly before 22:30 BST, when a police car drove into the vehicle, flipping it on to its side.
No-one was seriously injured in the incident, police said.
Dempsey received a two-year jail sentence to be added to the term he is already serving for burglary and fraud.
He was also banned from driving for five years and 24 weeks.
Ch Insp Mark Lewis said police officers had put themselves in harm's way to protect the public.
"If Dempsey had not been stopped at that point, he would have got on to the M3, driving the wrong way, which would have been potentially fatal for him and any other innocent road users."