Southampton election pen fraud claim 'ridiculous'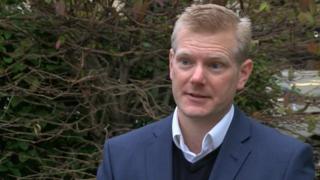 A Conservative candidate has hit back at an allegation he committed electoral fraud by giving out free pens.
A complaint was made against Jeremy Moulton after pens urging people to vote for him were given to residents.
Mr Moulton said constituents had contacted him to say "they think the complaint is ridiculous".
The pens were given out ahead of the Southampton Council elections on 3 May - the complaint was made by Ed Thompson who is standing for Viva Europa.
Hampshire Constabulary said: "We are investigating an allegation of an offence under the Representation of The People Act 1983.
"We are currently liaising with the Crown Prosecution Service and Electoral Commission to confirm whether an offence has been committed."
Mr Moulton is the leader of the Conservative group on Southampton City Council.
The Electoral Commission's summary of electoral offences states: "A person is guilty of treating if either before, during or after an election they directly or indirectly give or provide any food, drink, entertainment or provision to corruptly influence any voter to vote or refrain from voting."
In 2015 a UKIP parliamentary candidate was questioned over allegations he tried to influence voters with sausage rolls.
No further action was taken against Kim Rose, standing in Southampton Itchen.