Aldershot baby murder: Witness saw three men at scene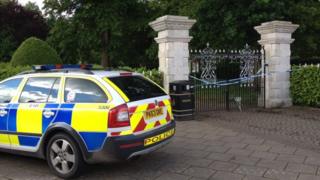 Police investigating the murder of a newborn baby say they want to speak to three men seen in the area around the time the girl died.
Baby M was found in Manor Park, Aldershot, on 19 May 2017 - between three and four days after she was believed to have been killed nearby.
The child, of south east Asian origin, died from multiple head injuries.
Detectives said a witness saw three middle-aged Asian men at the scene shortly before 07:00 on 16 May.
The girl is believed to have been born under a tree in the park between 18:00 on 15 May and 08:00 on 16 May before her body was dumped in a bush.
It is thought she died less than six hours after being born.
The new witness information came to light during more than 1,000 house-to-house enquiries which started in January following a renewed campaign for information.
One of the men spotted was described as 6ft tall, slightly overweight and round faced. All three were clean shaven and wearing western clothing.
Hampshire Constabulary has previously released CCTV footage of two people walking up and down nearby Ash Road 10 times in an hour on the night of 15 May.
A DNA profile taken from the baby, whose body was discovered at the edge of the park by a council worker, showed that both she and her mother, and probably the child's father, were of east Asian ethnicity.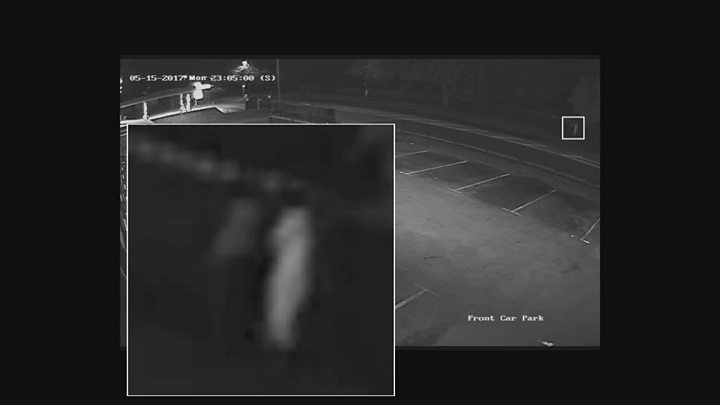 Det Ch Insp Dave Storey said the force was "determined" to bring the baby's killer to justice and that "a number of potential leads" were being followed.
He described the murder of the girl, who suffered multiple blunt force wounds to her head, as "unthinkable".
He added: "A lot changes in a year. You may not have felt you could speak to us back then but maybe you can now."