Cross-Channel hovercraft Princess Margaret scrapped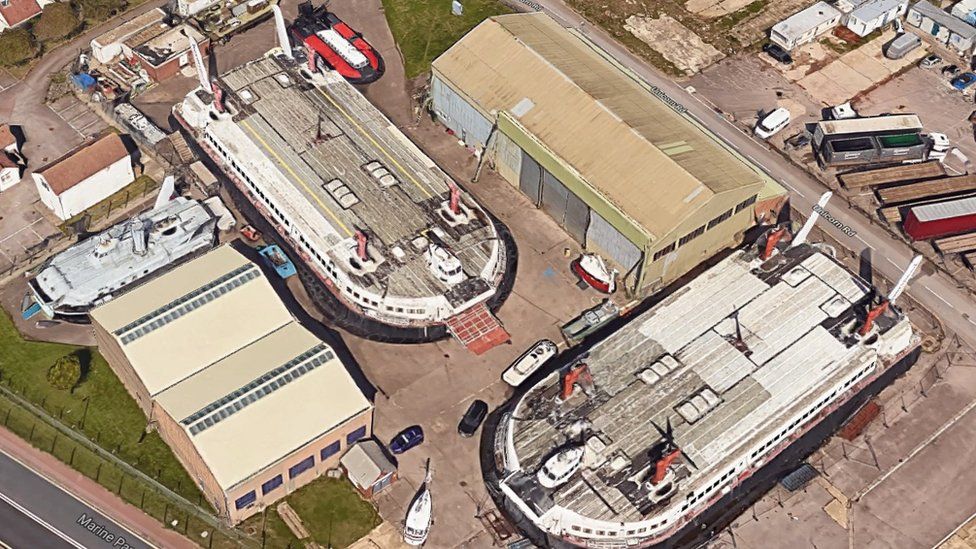 The Princess Margaret, one of the last remaining cross-Channel hovercraft, has been dismantled and scrapped.
The Hovercraft Museum in Lee-on-the-Solent said it had used "vital" parts in the ongoing restoration of the second giant craft, the Princess Anne.
They have been kept on the former HMS Daedalus naval base site since 2000.
The museum submitted a proposal and secured a lease for the former Hoverspeed craft to renovate it as a public exhibit because its condition was better than the Princess Margaret.
In a statement, the museum said: "Although we are sad to see the Princess Margaret go, we now move forward and plan to accelerate our restoration work on the Princess Anne."
The Princess Anne will be open to the public during the museum's annual Hovershow between 26-28 May.
The 250-tonne vessel is also due to be powered up for the first time in 12 years at a ticketed evening fundraising event in aid of the craft's restoration on Saturday.
The cockpit and artefacts from the Princess Margaret are also expected to go on display.
The Princess Margaret and Princess Anne Hoverspeed vessels carried up to 400 passengers and 55 cars between Dover and France for over 30 years.
They were taken out of service in 2000 and replaced by a catamaran service.
Related Internet Links
The BBC is not responsible for the content of external sites.