Netley Abbey reopens after safety concerns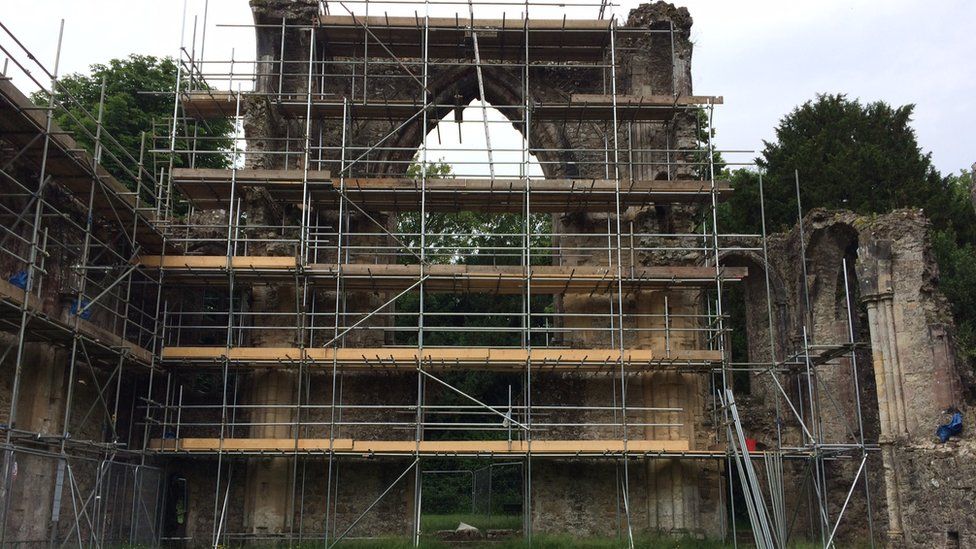 A ruined Cistercian monastery in Hampshire closed over concerns about the safety of scaffolding set up for conservation work has reopened.
Photos showed the six-storey structure at Netley Abbey was left unfenced with ladders allowing free access.
English Heritage shut the abbey to the public amid safety concerns on Monday.
A charity spokeswoman said: "Fencing around the base of the scaffold has been secured and surplus equipment and materials have been moved."
It said the site would close at 15:30 BST each day while the works are being carried out to "reduce the risk of anti-social behaviour".
The work to remove overgrown vegetation from the walls and repoint open mortar joints is centred on the nave of the 13th Century abbey church.
The project is due to be completed by the autumn.
Netley is the most complete surviving abbey built by the Cistercian monks in southern England.
Related Internet Links
The BBC is not responsible for the content of external sites.