Alleged paedophile Roger Giese loses extradition appeal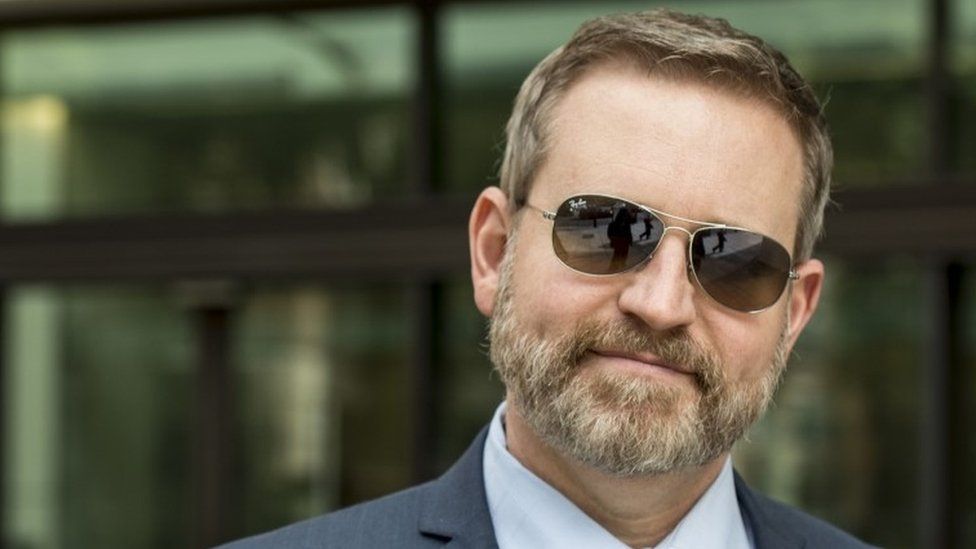 An alleged paedophile who was on the FBI's most wanted list has lost an appeal against extradition to the United States.
Roger Giese, 43, is wanted for trial in California charged with sexually abusing a teenage boy.
He was traced to a Hampshire village where he was living with a woman who did not know his true identity.
The High Court has ruled that his removal would not be an "abuse of process" or violate his human rights.
Lord Burnett, the Lord Chief Justice, sitting with Mr Justice Dingemans, said Mr Giese was a "classic fugitive from justice".
"The underlying consideration is the strong public interest in upholding our international obligations and delivering for trial those accused of serious criminal wrongdoing," their written judgement said.
Previously the court heard Mr Giese befriended the boy while working as a voice coach for the All-American Boys Chorus in 1998.
He emptied his bank account and fled to the UK on the eve of his trial in 2007, leaving his family behind, the court was told.
Mr Giese, who was born in America, was eventually found in Hampshire, living under a different name and working for a PR company.
As well as child sex offences, US Federal authorities also issued a warrant for his arrest on a charge of "unlawful flight to avoid prosecution".
At a High Court hearing in May his legal team argued that extradition could breach his human rights.
The lawyers said if convicted he would be likely to be attacked by other prisoners.
And they said he might be made the subject of a civil commitment order - a form of indeterminate confinement in a secure facility.
The judges rejected both arguments as well as the "abuse of process" claim.
In 2015, the High Court blocked the extradition after judges said an assurance from US authorities over the civil commitment order could not be relied on.
Related Internet Links
The BBC is not responsible for the content of external sites.