Gosport hospital deaths: Who is Dr Jane Barton?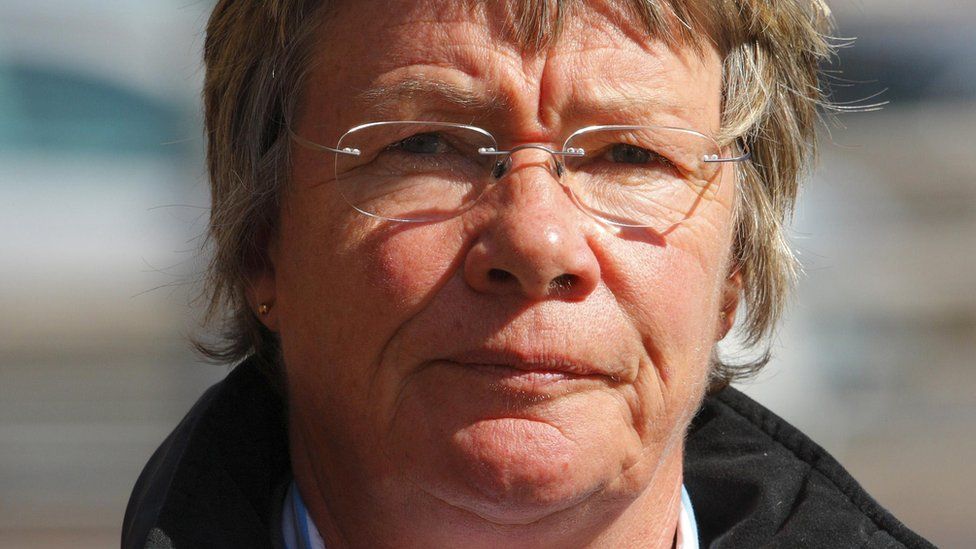 Doctors are meant to preserve life and cause no harm. The Hippocratic Oath, written 2,500 years ago, includes the line: "I will use treatments for the benefit of the ill in accordance with my ability and my judgment, but from what is to their harm and injustice I will keep them." A review published on Wednesday found more than 450 patients died sooner than they would have after being given powerful painkillers inappropriately at Gosport War Memorial Hospital.
Who is the doctor who actively shortened her patients' lives?
Dr Jane Ann Barton, now aged 70, graduated from Oxford University in 1972 as a Bachelor of Medicine.
She became a GP and worked at Forton Medical Centre in Gosport, and was employed for five sessions a week as a clinical assistant in the Department of Medicine for Elderly People at Gosport War Memorial Hospital from 1 May 1988 until her resignation on 5 July 2000.
While at the hospital she was responsible for the care of people inhabiting 44 beds.
During her 12 years at the hospital, Dr Barton signed 854 death certificates. Of the patients she treated, 94% had received opiates, with "little evidence of the three analgesia steps recommended in palliative care: non-opiate, then weak opiate, then strong opiate", an earlier review in 2003 found.
Dr Barton's patients had usually been transferred from an acute hospital where they had been admitted for major illness or surgery. They needed more support than could have been provided in a nursing home.
In some cases the aim of transfer to Gosport was for long-term care, as in patients with terminal cancer.
Others, however, were there for rehabilitation following a stroke or fractured hip.
When people die from a fracture, the cause of death should be recorded as "accidental" and accidental death is reported to a coroner.
Dr Barton, however, recorded fracture-related deaths as stemming from bronchopneumonia, meaning the coroner was not informed. Any unusually high post-fracture death rate would therefore have passed unnoticed.
Dr Barton stopped working at the hospital in 2000 but continued to practise as a GP.
A 2003 review of deaths of patients at Gosport War Memorial Hospital examined the medical records of patients who had died, and found Dr Barton's notes "suggested a conservative rather than active attitude towards clinical management", meaning she leant towards palliative care rather than recovery - even for people with fractures rather than illnesses.
For example, some records included instructions to nursing staff written on the day of admission: "Please make comfortable", medical shorthand for an invitation to give patients high doses of painkillers.
In some cases the appropriate medical procedure of pain assessment was not carried out.
In one set of notes Dr Barton wrote: "[The patient] is frightened, agitated appears in pain. Suggest transdermal analgesia despite no obvious clinical justification!! Dr Lord to countersign. I am happy for nursing staff to confirm death."
A 2010 General Medical Council investigation found Dr Barton guilty of serious professional misconduct, and of putting her patients at risk of an early death - but the panel did not remove her right to practice medicine, saying it had "taken into account her 10 years of safe practice as a GP" and 200 letters of support.
Instead, 11 conditions were placed upon Dr Barton, including a three-year ban on injecting opiates.
In a statement after the panel's ruling, Dr Barton said: "Throughout my career I have tried to do my very best for all my patients and have had only their interests and wellbeing at heart."
Following the ruling Dr Barton decided to retire and on 9 March 2011 she relinquished her registration with the GMC.
Related Internet Links
The BBC is not responsible for the content of external sites.