Chinese restaurant salmonella victims receive £275,000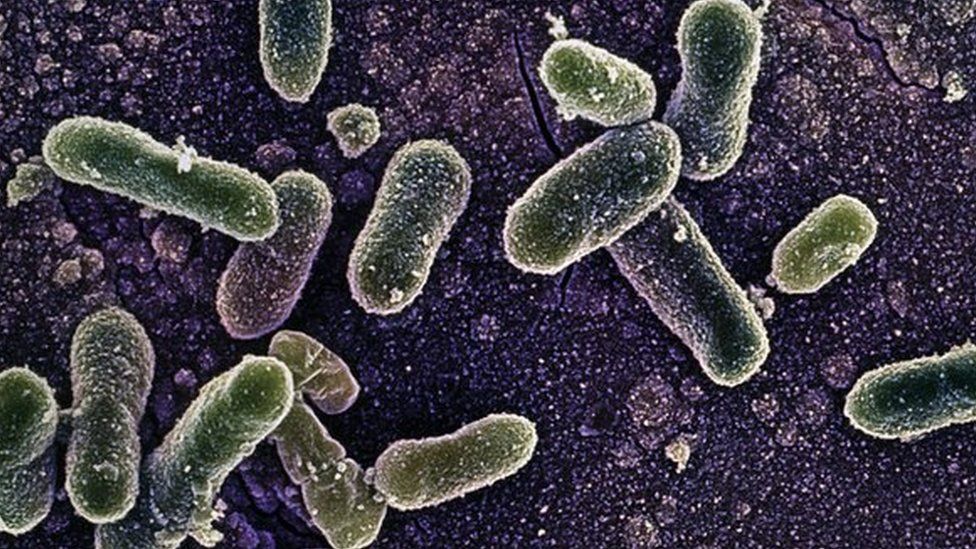 Victims of a salmonella outbreak that was linked to a Chinese restaurant have received £275,000 in compensation.
A total of 28 people, represented by law firm Irwin Mitchell, fell ill with sickness and diarrhoea after eating at The Real China restaurant in Eastleigh, Hampshire, in July 2014.
Lawyer Amandeep Dhillon said many had suffered "lasting health problems" as a result of the illness.
The outbreak originated from a single egg producer in Germany.
Almost 250 people in the UK were affected by the European outbreak and Public Health England (PHE) investigated.
Dr Nick Phin, of PHE, said: "We have no evidence that this particular strain of salmonella is still circulating in the UK food chain."
Sarah Wilkins, 47, was one of the claimants who ate at The Real China on 16 July 2014 and developed food poisoning symptoms.
"I needed a full week off work as a result of my symptoms and now four years on I still suffer from symptoms including occasional bloating, discomfort and other issues which have been linked to my initial salmonella infection," she said.
'Lasting health problems'
Following the settlement with the restaurant's insurers, she said she was now hoping to "put all of this behind me".
Mr Dhillon said: "Food poisoning can have a huge impact on the lives of victims, and severe foodborne infections such as salmonella can leave them needing specialist treatment and requiring time off work.
"Sadly, many of those we represent have also been left with lasting health problems from which they may never fully recover."
The restaurant has since been permanently closed.
Salmonella Enteritidis is a bacterium that causes gastrointestinal illness and is often associated with poultry or eggs.
Related Internet Links
The BBC is not responsible for the content of external sites.