Wightlink's new £30m ferry arrives in Portsmouth Harbour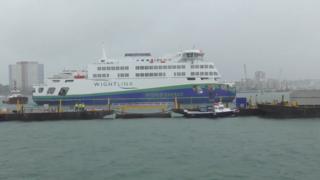 A new ferry that will sail between Hampshire and the Isle of Wight has arrived in Portsmouth Harbour ahead of its first official passenger journey.
Wightlink's £30m Victoria of Wight vessel, which will travel between Portsmouth and Fishbourne, will enter service later in the summer.
Work to construct the ferry was carried out in Turkey and started in November 2016.
Victoria of Wight can carry up to 178 cars and more than 1,000 passengers.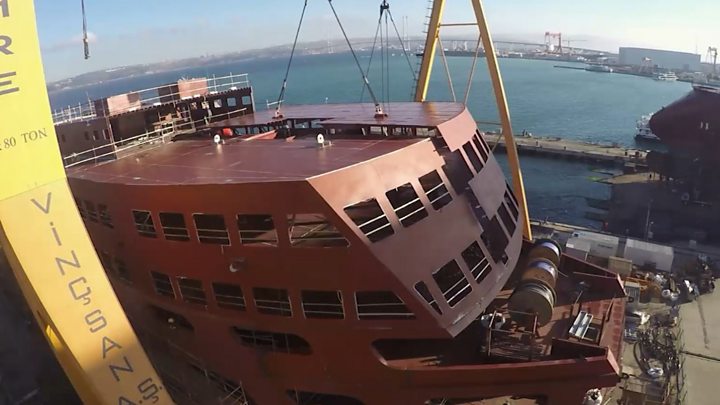 Powered by hybrid energy, using a combination of batteries and conventional engines, Victoria of Wight will be "quieter than other similar vessels with fewer emissions", Wightlink said.
The firm has already announced sailings in its 2018-19 timetable, due to start in October, will be reduced in frequency, from half-hourly to hourly.