Christian camp leader John Smyth suspected of abuse dies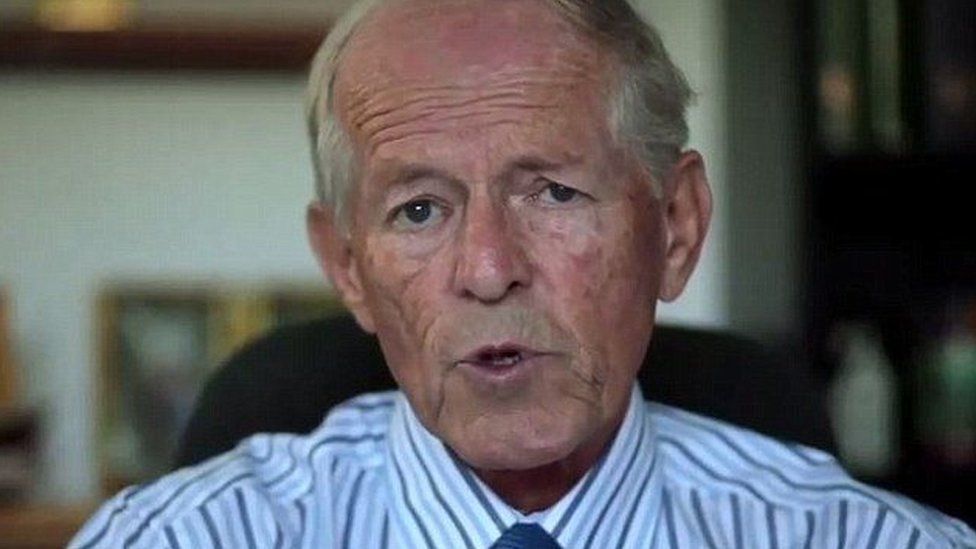 A leading barrister suspected of physically abusing boys who attended Christian summer camps has died.
John Smyth QC, 77, had been wanted for questioning over abuse claims concerning boys at Winchester College during the 1970s and 1980s.
In a statement his family told BBC News the cause of death appeared to be a sudden heart attack following a heart procedure last week.
They asked to be "left alone" to grieve in private.
Mr Smyth was previously a senior member of Christian charity the Iwerne Trust and died at his home in Cape Town, South Africa on Saturday.
Victim advocate, Andrew Graystone, said Hampshire police informed victims the CPS had asked them to summon Mr Smyth back to the UK for formal questioning with a view to possible charges last week.
The CPS said it was "not in a position to comment at this time".
Mr Smyth also previously worked as a barrister representing the moralising campaigner Mary Whitehouse and ran camps in Dorset for young evangelical Christians during the 1970s and 1980s.
He and his wife Anne were excommunicated by Church-on-Main, in Cape Town last year.
Officials said he had been "evasive, combative, non-compliant and generally unwilling to work with us" when the abuse allegations surfaced.
The investigation came after a report by the Iwerne Trust from 1982, which was not made public until 2016.
It found Mr Smyth identified pupils from leading public schools like Winchester College and took them to his home near Winchester in Hampshire, where he carried out lashings with a garden cane in his shed.
It said eight of the boys received a total of 14,000 lashes, while two more received 8,000 strokes between them over three years.
The Iwerne Trust called the practice "horrific" but the claims were not reported to police until 2013 - more than 30 years later.
He said he knew nothing of the abuse until it was reported to police.
Mr Graystone said a number of alleged victims expressed their sympathy for his family in their loss.
He added: "They are, however, angry that the police and the Church of England have failed to respond to their disclosures for the past six years. As a direct result they will see no justice, and more importantly they will not get answers to their crucial questions about why this was allowed to happen."
A spokeswoman for Hampshire Constabulary said: "We are in the process of speaking with the victims of the non-recent abuse allegations, to update them on the news that we have heard around the suspect's death.
"Until those conversations have taken place, and until we have spoken with the CPS and the suspect's solicitor, it would be inappropriate for us to comment further."
Related Internet Links
The BBC is not responsible for the content of external sites.