Lucy McHugh death: 'Challenge' over accessing Facebook information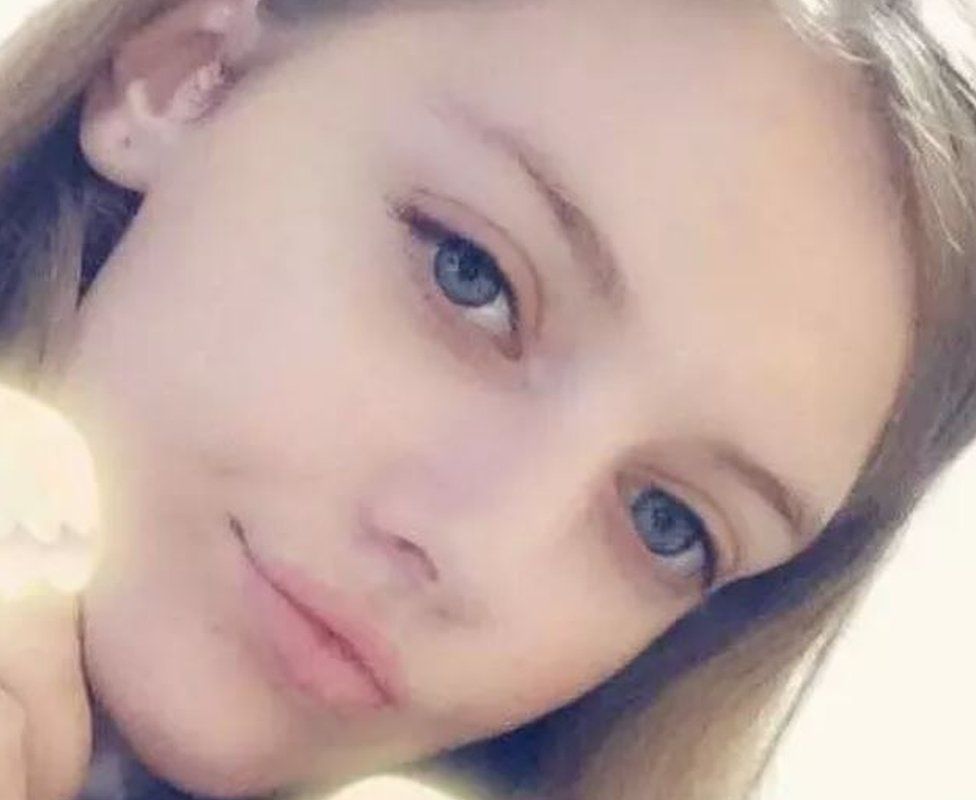 Met Police Commissioner Cressida Dick believes detectives should have access to material from social media companies "within minutes".
The call comes after a suspect in the murder of Lucy McHugh, 13, was jailed for withholding his Facebook password from police.
The teenager was found stabbed to death in woodland in Southampton last month.
Detectives investigating her murder say it is taking an "inordinate amount of time" to access evidence from Facebook.
A spokeswoman for the social media company said Facebook is "working closely with law enforcement" and following "well-established legal mechanisms".
Last week, Stephen Nicholson was jailed for 14 months having admitted failing to comply with an order under the Regulation of Investigatory Powers Act requiring him to disclose a Facebook password.
Commissioner Dick said UK police forces had faced a "very protracted procedure" in such cases.
Speaking on LBC, she did not comment on Lucy McHugh's case specifically but agreed police forces should have access to material from social media companies "within minutes".
"I absolutely think that in certain instances - and it sounds like this is one - law enforcement in the UK ought to have vital evidence which might bring someone to justice.
"There are complex and practical things for them, and legal things, which I do respect. It's not as straightforward as it sounds, but I think that's where we should be."
Angus Crawford - BBC News Correspondent
Facebook is a US company and so has to abide by US laws on data protection and due process. This means they have no duty to hand any information over to a foreign police force.
Only a request via the US Department of Justice using something called the Mutual Legal Assistance Treaty will oblige disclosure, but this is cumbersome, expensive and can take months.
That said Facebook does have a choice in the matter; as a matter of policy it will hand over information if there's an immediate threat to life or the safety of a child.
Facebook says it already has a team which works with law enforcement and they have been cooperating with Hampshire Police on the Lucy McHugh case.
Det Sup Paul Barton of Hampshire Constabulary said it was a "challenge internationally for law enforcement" to obtain information from the US-based social media giant.
"Going through US authorities takes an inordinate amount of time to try and work through, but they are trying to be as supportive as they can.
"Facebook have seen the media interest in this investigation and they've been positive in coming forward and asking us how they can help us."
The Facebook spokeswoman said: "This is a terrible case and our hearts go out to the family of Lucy McHugh.
"We are working closely with law enforcement and there are well-established legal mechanisms that the police follow to obtain information in criminal investigations like this."
Lucy was last seen walking along Coxford Road, past a Tesco Express store, at 09:30 BST on 25 July.
Her body was found in woods near Southampton Sports Centre the next day, nearly two miles from her home.
Stephen Nicholson was first arrested on 27 July on suspicion of murder and sexual activity with a child and subsequently bailed, but he was also charged under the Regulation of Investigatory Powers Act.
Police are spending Tuesday at Redbridge Community School, where Lucy was a pupil, in the hope of receiving more information from her friends about her final movements.
Related Internet Links
The BBC is not responsible for the content of external sites.