Southampton 'hope plaques' plan to cut suicide rate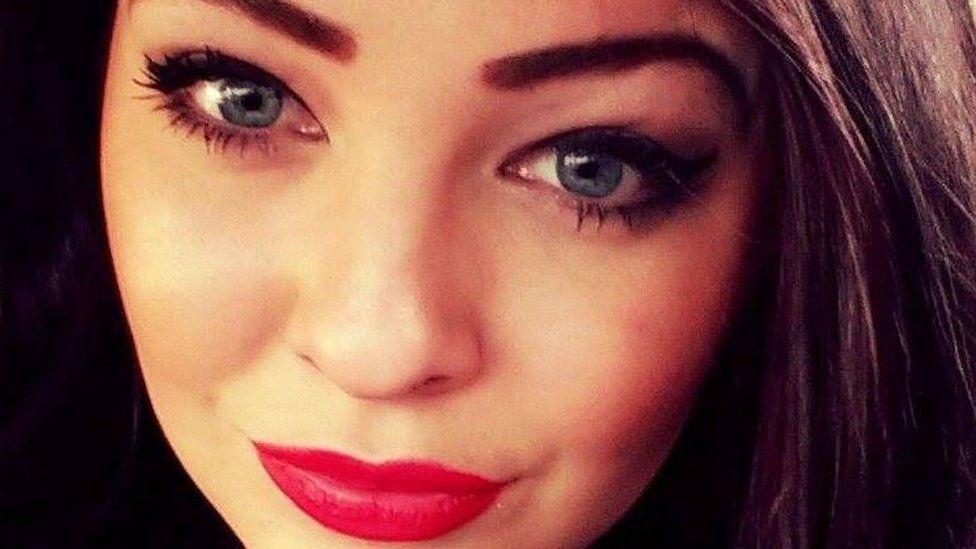 The mother of a 19-year-old woman who took her own life is leading a campaign to put up yellow plaques in her home city offering messages of support to others contemplating suicide.
Brittany Missen, from Bursleden, Southampton, died in 2014.
Her mother Jax founded The Red Lipstick Foundation after her death to support other families affected by suicide.
The foundation now hopes to install "hope plaques" across the city.
The plaques would be placed in areas where people have been known to take their lives and would include messages such as "you matter", as well as emergency contact numbers, foundation trustee Lori Foster said.
"People who are thinking of taking their own lives quite often look for signs around them to help them decide because they are very much in that moment."
"We want to lift them out of that moment and provide them with help and support," she added.
Ms Missen said she hoped the plaques would also give support to families who have lost loved ones.
"There's a huge stigma, there's guilt, there's lots of mixed emotions around a death by suicide," she said.
She described Brittany as "bright, bubbly, funny and outgoing" with many friends.
She said she believed her daughter had depression "but hid it pretty well".
"I believe I misread some of the warning signs, but of course at that time in my life I wasn't really aware of what they may be," Ms Missen said.
"Now I can see that there were many, but that's the benefit of hindsight."
In 2017, there were 6,213 suicides in the UK and Republic of Ireland, according to the Samaritans.
If you are feeling emotionally distressed and would like details of organisations which offer advice and support, go online to bbc.co.uk/actionline or you can call for free, at any time to hear recorded information 0800 066 066.
Related Internet Links
The BBC is not responsible for the content of external sites.