Titanic II: Work resumes on Blue Star Line build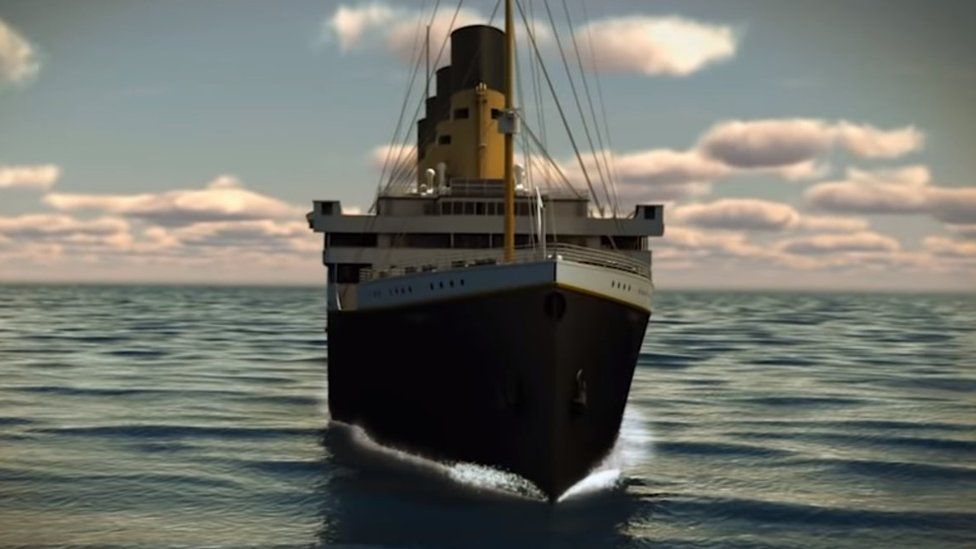 Work has resumed on a stalled project to build a replica of Titanic.
Blue Star Line, the company behind the plans, said work on the liner was suspended in 2015 over disputed royalties from a Chinese conglomerate.
In a statement, the Australian firm said: "Now those matters have been resolved, work has recommenced to build and operate Titanic ll."
The company has yet to confirm when the build, expected to take place in China, will start.
According to its online news diary, design work and wave testing on a model of the proposed replica have been completed.
The ship, which has been designed to have the same interiors and cabin layout as the original vessel, will follow the route of the original liner carrying passengers from Southampton to New York.
There are also plans for round-the-world cruises, the Brisbane-based company said.
The grand plans for the replica liner were originally revealed in April 2012 by Australian mining billionaire Clive Palmer.
Mr Palmer said: "In 1912 the Titanic was the ship of dreams. For over a century Titanic's legend has been powered by mystery, intrigue and respect for all she stood for.
"Millions have dreamt of sailing on her, seeing her in port and experiencing her unique majesty. Titanic II will be the ship where those dreams come true."
The replica liner was previously expected to set sail in late 2016.
The original liner, built by Harland and Wolff in Belfast, sank when it hit an iceberg on 15 April 1912 on its maiden voyage from Southampton to New York.
Paul Clifton, transport correspondent, BBC News south
There are two separate Titanic projects and both involve China, where there is enormous fascination for the story.
One Titanic is half built already; located 1,000km from the sea, it will form the static centrepiece of a tourist resort, although its construction is currently paused.
Clive Palmer's plan is more ambitious but has stalled since 2015 for financial reasons.
He thinks passengers will queue up for a genuine transatlantic Titanic experience, on a similar-looking ship but with modern safety standards and plenty of lifeboats.
In Southampton, where memorials mark the hundreds of local sailors who lost their lives on the Titanic, there are many who believe both projects are in poor taste.
Related Internet Links
The BBC is not responsible for the content of external sites.