Businesses' anger at council over Curbridge premises loss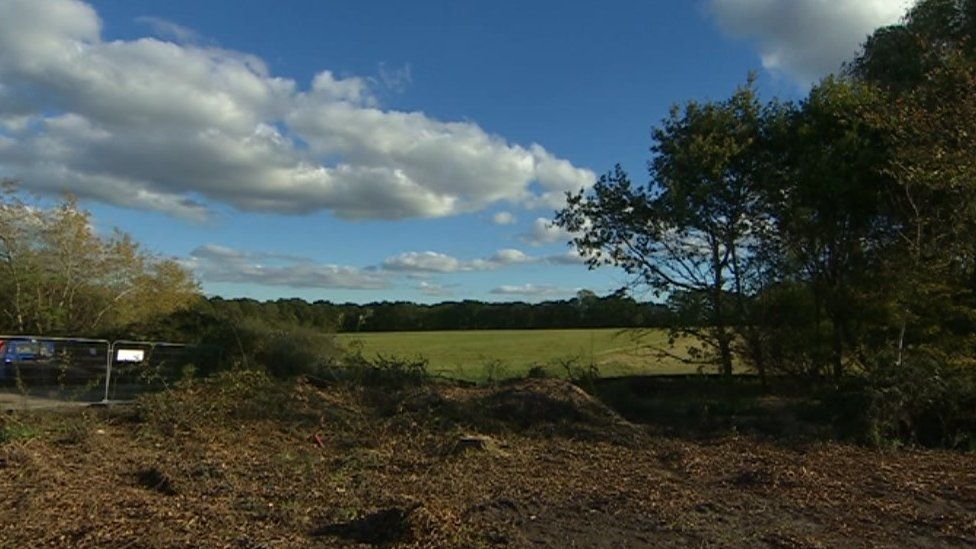 Businesses on an industrial estate being developed for 3,500 homes have expressed anger at a council for not doing enough to relocate them.
All 50 businesses based at Bury Farm, Curbridge, have to move to make way for the North of Whiteley development.
Tenants, which include car workshops and engineering firms, say they are struggling to find new premises.
Winchester City Council said it had been working with all the businesses to try and help them relocate.
Peter Gibbs who has run a car body repair business on the site for 18 years said he has been looking for a new premises, "but no one wants anything to do with the car body trade so we've got nowhere to go".
"The businesses are going to go to the wall," he said.
"Every business will be down the tube. The council are doing nothing to help anybody. They didn't think about what would happen to us," Mr Gibbs added.
Another tenant, Michael Sollis of Southern GT, a car replica firm, who has been on the site for 33 years said: "We were handed a letter saying we had three months to get out - we've got to be out by 17 January.
"The council could have helped us more they could have spoken to us and found out what needs we've got - but, nothing."
Leader of the council, Caroline Horrill, said: "They are looking for particular types of buildings, at a particular rent and location - our job now is to try and help those businesses and see what we can find for them."
The scheme, which was first unveiled three years ago, includes a secondary school and two primary schools, a nursery, and two local community centres.
Preparations on the site are already underway with house building expected to start next summer.
Related Internet Links
The BBC is not responsible for the content of external sites.