Two held over 'slave' in Southampton garden shed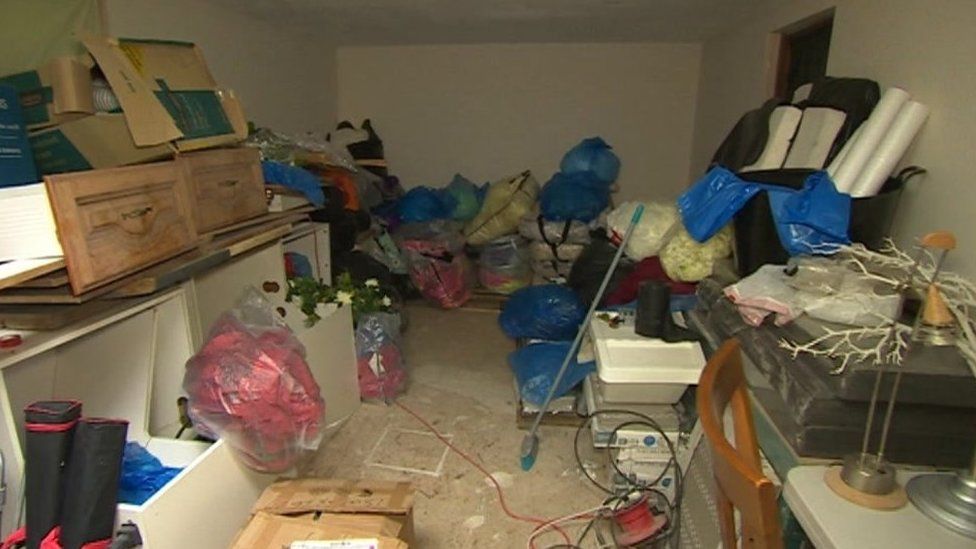 Two people have been arrested following reports a man had been kept as a slave in a shed at the bottom of a garden for four years.
Anti-slavery officers detained a man and woman in an early-morning raid in Chilworth, near Southampton.
It followed claims by a vulnerable Polish man that he had been forced to work in exchange for food and a bed in a shed which had no flushing toilet.
The man and woman are being held on suspicion of modern slavery offences.
The specialist team from the Gangmasters & Labour Abuse Authority (GLAA) said the man's plight only came to light after he sought medical help at a hospital and told staff he had been working in exchange for food.
The concrete shed had no heating and the only kitchen facilities were a fridge and a barbecue outside.
Officers said the man had become increasingly unwell and frail after spending four years in the outbuilding.
GLAA senior investigating officer Tony Byrne: "It's quite dreadful - there is no heating, the bedding is non-existent. It's a dreadful situation for people to be put into."