Shanklin deaths: Man with cancer killed wife and himself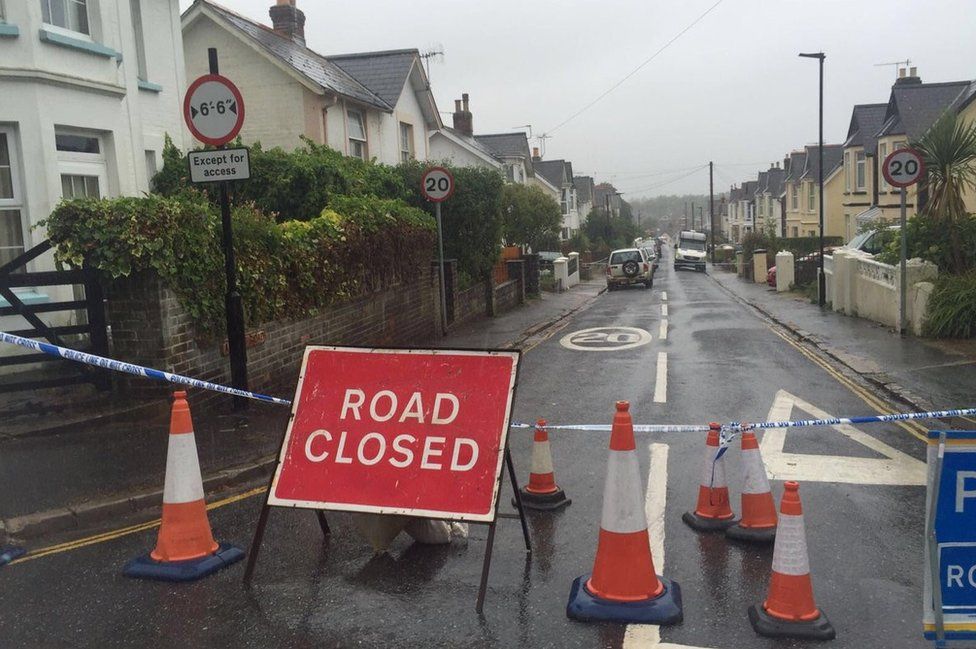 An elderly man who strangled his wife before killing himself was too proud to ask for help after he was diagnosed with terminal cancer, a review found.
John Irwin, 77, had been caring for his wife, Jean, 83, who had undiagnosed dementia, when he killed her at home in Shanklin, Isle of Wight, in June 2016.
It was unlikely they would have accepted outside support, it added.
The bodies of Mr Irwin and his wife were found after a note to the paper boy was left on their front door, which read: "I'm sorry but do not come into the home for the two of us Irwins are dead."
The multi-agency domestic homicide review, published by Isle of Wight Council, found care services had missed opportunities to consider how the couple were managing to care for each other as their health deteriorated.
The report said the Irwins had hidden their worsening situation from everyone except family and neighbours.
They had not been assessed for their care needs and no one inquired how they were coping.
The report said Mr Irwin expressed concern about how his wife - who was becoming increasingly forgetful - would cope if he was admitted to hospital and did not come back out.
He began selling their possessions, compiled a 30-page manual on how everything in the house worked and arranged a final goodbye with family members.
He killed his wife by hitting her with a hammer before using a scarf to asphyxiate her.
The report concluded that, although the Irwins may not have accepted support, they were not given the option but there was no evidence to suggest their deaths were predictable or preventable.
Related Internet Links
The BBC is not responsible for the content of external sites.