Boards remember Portsmouth's WW1 fallen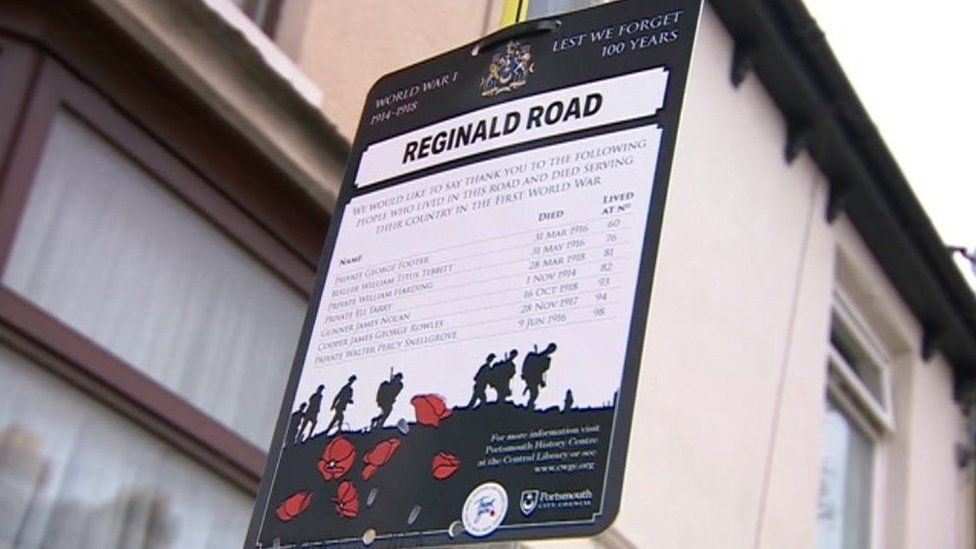 Nearly 6,000 men from Portsmouth who were killed in World War One are being remembered in the streets where they once lived.
Boards listing the names of the dead are being put up in the city to mark 100 years since of the end of the war.
They will list all those known to have died from each road, the date they were killed and their house number.
Newcome Road in Fratton had the highest death toll of a single street with 24 people losing their lives.
D-Day Museum researcher James Daly said: "If you think about 24 people in that street and the impact of that - four of them were killed in one day in the Battle of Jutland.
"In some cases it was people who lived in the houses next door to each other. The impact on morale and people's lives would have been huge."
Portsmouth City Council said boards in all 846 roads would be installed by Armistice Day.
The project is costing £9,000.
Related Internet Links
The BBC is not responsible for the content of external sites.