Last D-Day craft set for Southsea Beach anniversary landing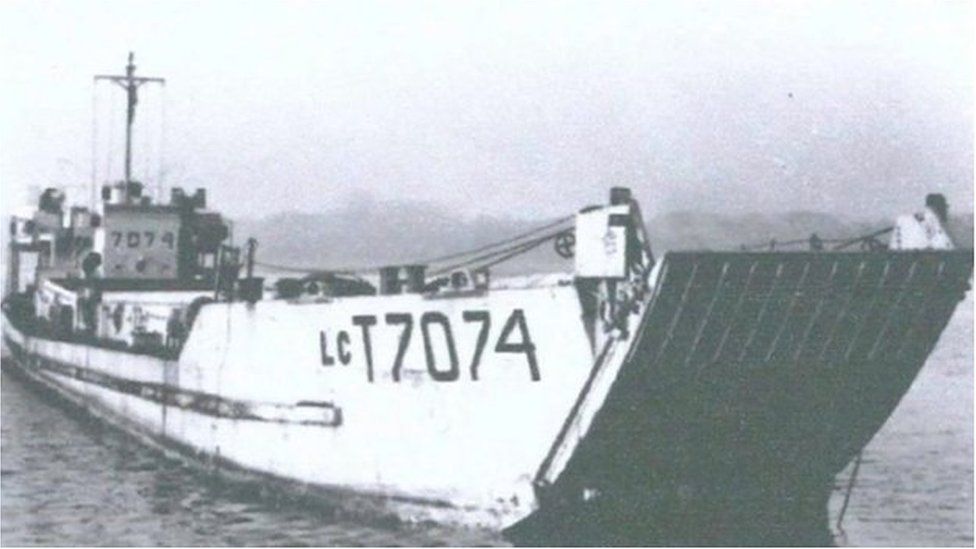 The last surviving D-Day tank landing craft will touch down on Southsea Beach to mark the 75th anniversary of the landings in 2019.
LCT 7074, which is being restored in Portsmouth, will be put on display outside the city's D-Day Story museum.
The 183ft (57m) vessel later became a floating nightclub before sinking in a semi-derelict condition at Birkenhead Docks.
Its restoration has been backed by a £4.7m National Lottery grant.
Since 2014, the National Museum of the Royal Navy has led a project to rescue the amphibious craft from Birkenhead where it was sunk and semi-derelict.
Museum director general Dominic Tweddle said: "LCT 7074 is a unique time capsule, of enormous importance to the history of D-Day, and Operation Neptune, that vastly complex plan to mount the largest amphibious operation the world has ever seen."
Two World War Two Sherman and Churchill tanks held in storage by the D-Day Story will also be restored and be placed on display on the craft, organisers have said.
One of more more than 800 specially-designed landing craft (Tank) vessels taking part in D-Day, LCT 7074 arrived at Gold Beach, surviving German shell fire which sank the craft next to it.
It put 10 tanks and a contingent of soldiers ashore at about 02:00 on 7 June 1944 before returning to England with prisoners of war.
Related Internet Links
The BBC is not responsible for the content of external sites.