Man warned by police after shouting 'wakey wakey' in Gosport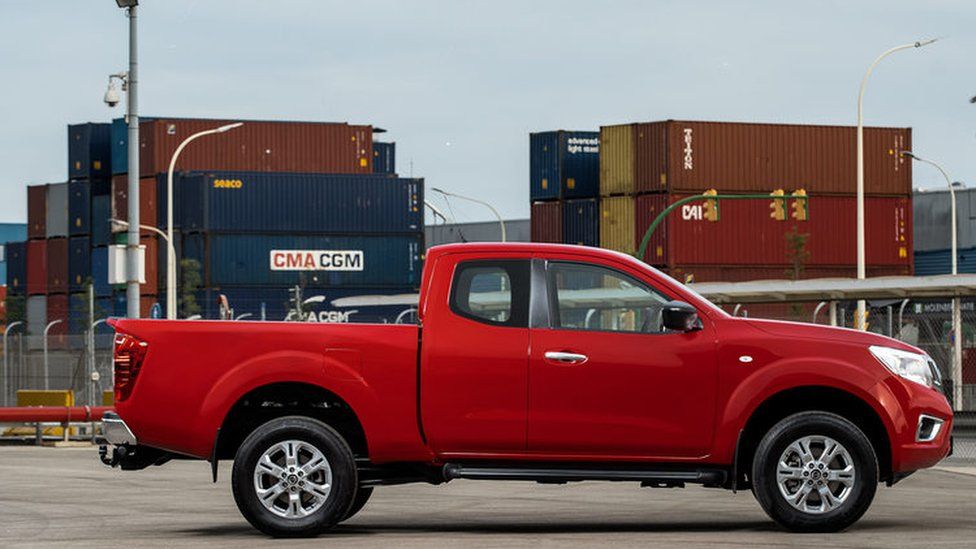 A driver who repeatedly shouted "wakey wakey" from his car in the early hours has been given a police warning.
Hampshire Police said it received "many complaints" about a man and his passengers shouting "at the top of their voices" in the Brockhurst and Elson areas of Gosport.
The red Nissan Navara driver was also seen turning off his lights and shouting "you can't call the police because you can't see us".
The force said: "How wrong he was."
Resident Karen O'Brien, who runs Brockhurst Cafe, told the BBC at about 01:40 GMT on Tuesday or Wednesday she heard "somebody on a megaphone shouting wakey wakey".
"They did it twice and went up and down the road," she said.
"It was pretty loud, and it happened a couple of days later and woke my husband up.
"I spoke to my son and he heard it once, but he couldn't actually see anything out the window. Neither could I."
Officers eventually caught up with the 21-year-old driver, from Fareham, and issued him with a warning.
The warning means the driver's car can be seized if he gives residents further unwelcome wake-up calls in the next 12 months.
Related Internet Links
The BBC is not responsible for the content of external sites.