Cowes Floating Bridge: Council could face £3.8m ferry bill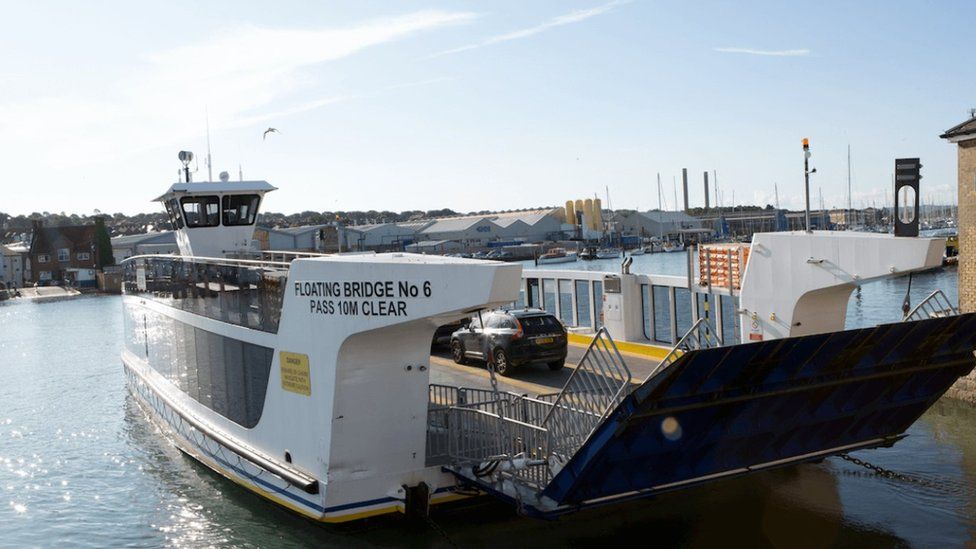 A council stuck with a £3.8m "not fit for purpose" chain ferry could have to repay its funding if it was scrapped.
The Isle of Wight's Floating Bridge 6 has been beset with problems since it launched in May 2017.
Isle of Wight Council got the cash for the vessel through the Solent Local Enterprise Partnership (LEP) as part of the Solent Gateway project.
The council said the money came with a number of obligations, and if they are not met the LEP can ask for it back.
Commitments and obligations put in place when the council got the funding included performance, improvement of the local economy, and numbers carried.
At a corporate scrutiny committee meeting on Tuesday, councillors asked why the vessel could not just be scrapped and replaced.
Council leader Dave Stewart said: "I am certainly inclined to the view that this vessel was not and is not fit for purpose."
However he added replacing the floating bridge "is not as simple as it sounds".
According to the Local Democracy Reporting Service, he said if the council did not complete the contract with the LEP, by not meeting the targets and not being able to maintain the service, the body would be able to ask for its money back.
An alternative vessel would then need to be designed, built and paid for.
Mr Stewart said the LEP was closely monitoring the situation and had asked the council what it intends to do to meet that commitment.
He also ruled out the option of bringing Floating Bridge 5 back, saying he and other councillors had visited the vessel and found it was home to "rust and seagulls".
Technical issues since the first launch of the council-run ferry include broken chains, excessive noise, electrical faults and cars scraping their bumpers.
When the ferry is out of action a replacement launch operates for foot passengers, while drivers face a detour via Newport of up to 11 miles (18km).
Related Internet Links
The BBC is not responsible for the content of external sites.