Stephen Fry backs Sherlock Holmes museum campaign in Portsmouth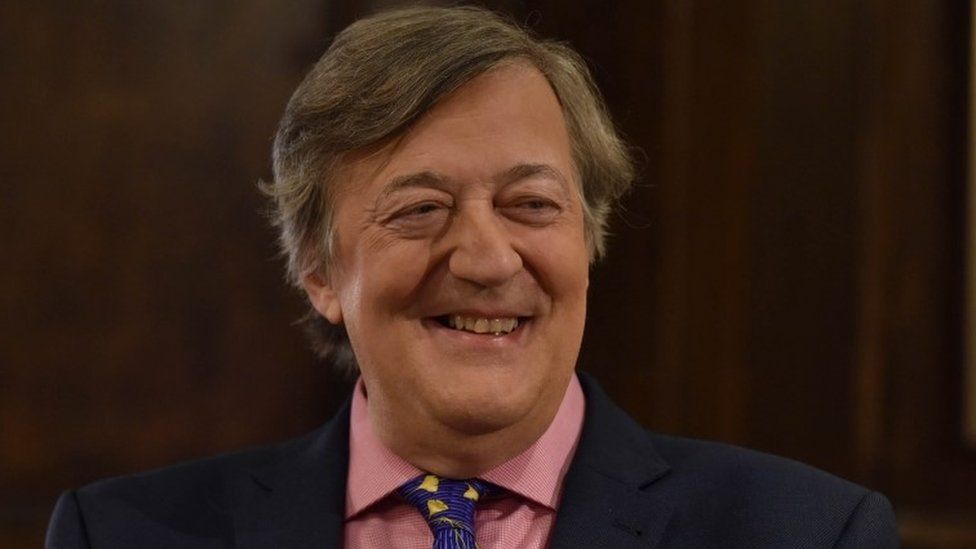 Stephen Fry has backed a campaign to transform a building in Portsmouth into a Sherlock Holmes museum.
The actor, writer and presenter said an old records office set for demolition was an "ideal location".
But the city council's culture chief Councillor Steve Pitt said the office was "completely unsuitable".
Holmes author Sir Arthur Conan Doyle was a Portsmouth resident and some of his archives are already on display in the nearby Portsmouth Museum.
Campaigners want to put the Lancelyn Green collection, which contains about 14,000 pieces related to Conan Doyle and is mostly in storage, on display in the Edwardian building.
He urged Portsmouth City Council to "seize the moment" to "create something that will contribute hugely to the city's reputation".
He said Holmes had been a hero for "each new generation".
"No-one who has studied the phenomenon would disagree when I say that this worldwide fascination, admiration and need for Sherlock will only continue to grow and grow and grow," he added.
He said "legions of fans around the globe" would be attracted to the "most magnificent archive of Holmesiana ever assembled".
However, Councillor Steve Pitt, cabinet member for culture, said it was "dilapidated" with a collapsing floor.
"A Conan Doyle museum is something that would be great for the city, but we need to find the right location," he said.
Councillors will debate the issue at a full council meeting next Tuesday.
Related Internet Links
The BBC is not responsible for the content of external sites.