Portsmouth choirmaster 'subjected children to horrific sexual abuse'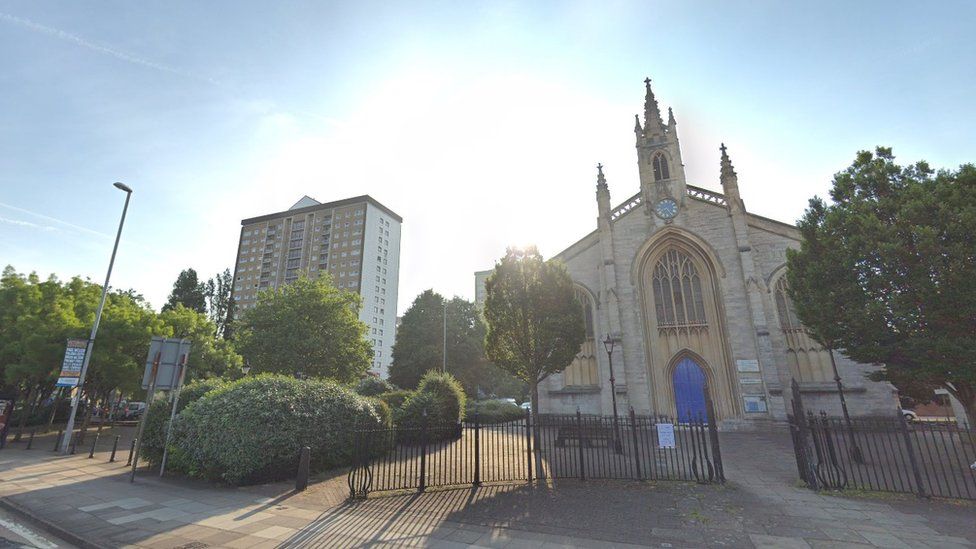 A choirmaster used his position to subject children to "horrific" sexual abuse, a court has heard.
Mark Burgess, 67, from Hilsea, Portsmouth, denies 52 counts relating to the alleged abuse of 13 children, between 1976 and 2009.
At the time he was a choirmaster and music teacher in the city.
Prosecutors told Portsmouth Crown Court complainants recalled being given alcohol and cigarettes before being abused.
Anna Vigars QC, prosecuting, said the defendant was a music teacher and choirmaster who had "an accomplished career in music" and spent years "teaching and guiding young people to musical careers".
She said he had worked at Portsmouth City Boys' School, as well as All Saints Church in the city and St John's Church in Westbourne.
Complainants recalled being invited to his room at his parents' house and to a garage where he kept his car, Ms Vigars told the court.
She added: "Their choirmaster had taken advantage of his role in school and church to get close to young people to sexually abuse.
"He took the opportunity to groom the young people - knowing they were more likely to do what he wanted them to do sexually."
The court heard one complainant had "blanked everything out" while another thought, at the time, abuse was "part and parcel" of being a member of a choir led by Mr Burgess.
Some of the children were given alcohol before being abused, including one who felt "almost paralytic", the court was told.
Ms Vigars said their experience was "just horrific... [as] there was no-one he could complain to because of [Mr Burgess'] position".
Another complainant said he had regarded Mr Burgess as a "friend" and there had been sexual activity between them "up to 20 times", the court was told.
Mr Burgess faces charges, including indecent assault, gross indecency with a child, and inciting sexual activity with a child - all involving children under 16.
Related Internet Links
The BBC is not responsible for the content of external sites.