Sarm Heslop: 'Nine-hour delay' in report of Caribbean disappearance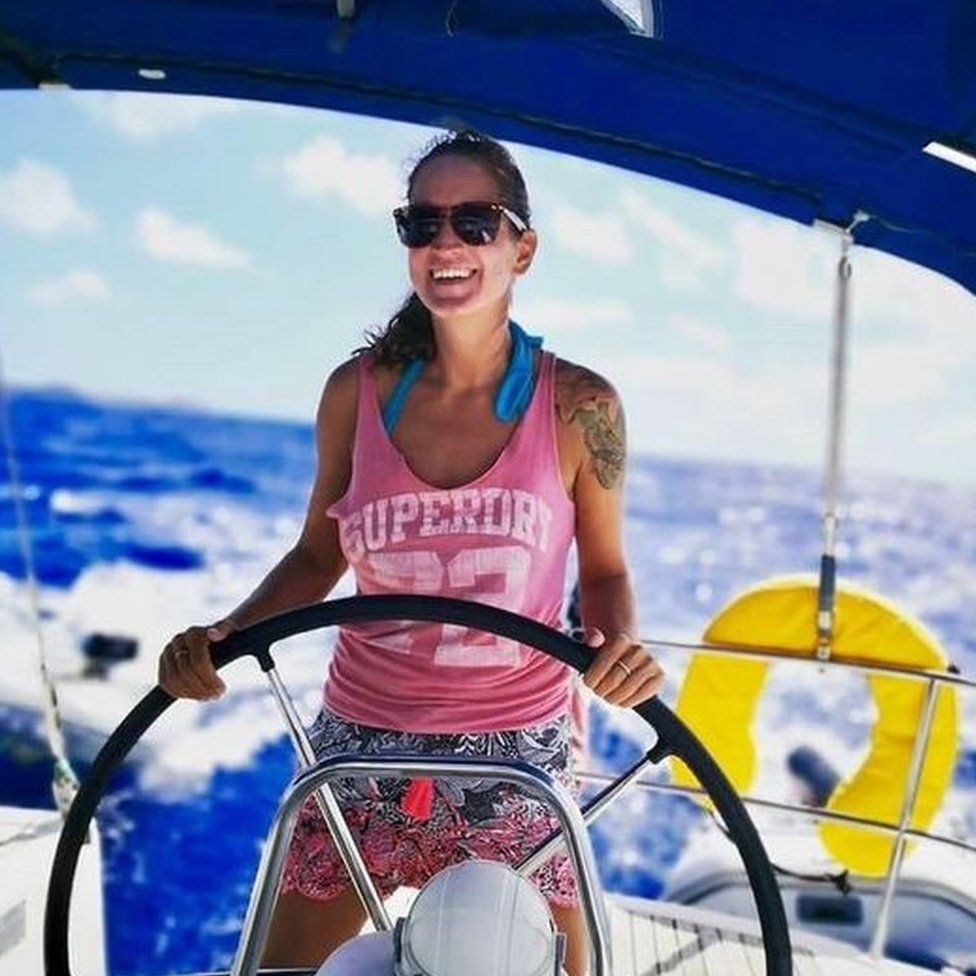 Friends of a British woman missing in the Caribbean have questioned an apparent nine-hour delay in reporting her disappearance to the coastguard.
Sarm Heslop, 41, was last seen on board boyfriend Ryan Bane's boat off the coast of St John in the US Virgin Islands on 8 March.
Police said US citizen Mr Bane reported her missing at 02:30 local time.
Friends said they could not fathom why the coastguard was only informed at about noon the same day.
Ms Heslop's best friend Andrew Baldwin said the timeline "doesn't make sense".
"She would not just disappear, leaving no trace. She is savvy and sensible, it's not like her at all, it just doesn't add up," he said.
Ms Heslop, originally from Southampton, went for dinner with Mr Bane on Sunday 7 March, before returning to catamaran Siren Song and going to bed.
Her bank cards and mobile phone were still on board when she vanished.
Virgin Islands Police Department (VIPD) spokesman Toby Derima said officers had performed an "initial land search" after speaking with Mr Bane and had instructed him to contact the US coastguard.
"Soon after reporting Ms Heslop missing, Mr Bane acquired the services of an attorney," he said.
"Upon his attorney's advice, Mr Bane exercised his constitutional right to remain silent and denied officers' requests to search the vessel."
Mr Baldwin, one among several of Ms Heslop's friends who has urged police to carry out an "urgent" search of the catamaran, said they couldn't understand why Mr Bane's lawyer had denied officers' requests to search the boat.
Ms Heslop's family has said they will "never give up looking for Sarm and still have hope of finding her safe".
Virgin Islands Police Department said officers remained "committed to locating Ms Heslop", and investigations continue.
Related Internet Links
The BBC is not responsible for the content of external sites.