Jonathan Taylor: Oil whistleblower's Monaco extradition bid upheld
By Jo Couzens
BBC News Online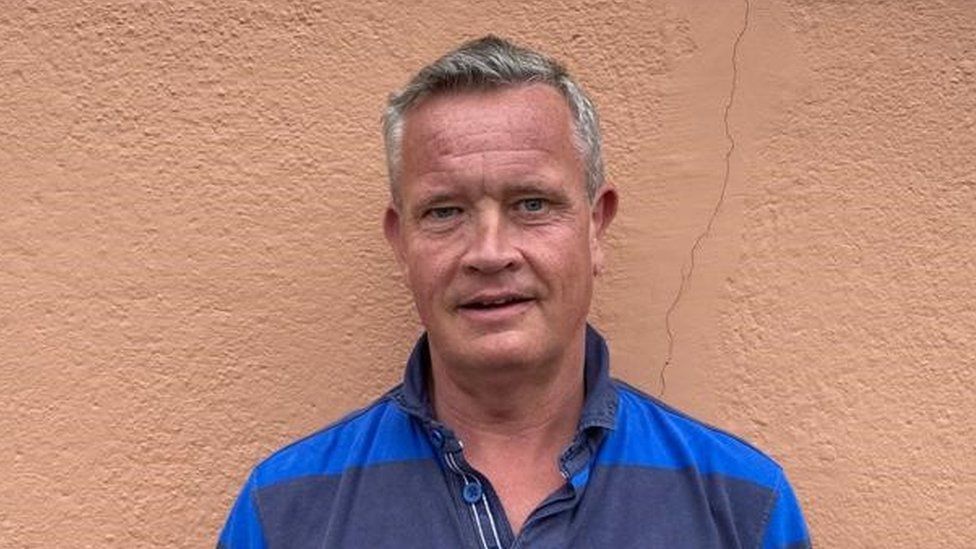 An oil industry whistleblower, stuck in Croatia since his arrest 10 months ago, is to be extradited to Monaco over allegations of bribery and corruption.
The warrant was withdrawn but Croatian courts would not allow him to leave amid ongoing extradition proceedings.
The country's supreme court has now upheld the extradition ruling.
Mr Taylor described the ruling as "illegal and illogical".
He urged the Croatian ministry of justice to "ensure the EU directives on the protection of whistleblowers are adhered to and I am free to return home".
The Whistleblower Protection Directive aims to protect and encourage all whistleblowers who report a violation of EU law.
In 2012, Mr Taylor - a lawyer from Southampton - provided evidence about bribes being offered in return for lucrative contracts at Dutch oil firm SBM Offshore, based in Monaco.
He said he was subsequently accused of extortion, relating to "a usual negotiation" between Monegasque lawyers, which was "for using counsel and not an attempt to extort".
He said the matter was later withdrawn by SBM Offshore.
Mr Taylor, who has not been charged with any offence, denies the claims.
In an open letter sent to the Croatian minister of justice, the Whistleblowing International Network (WIN) said the extradition request "amounts to a clear act of retaliation for his having disclosed the corrupt practices of a major offshore oil firm".
Anna Myers, CEO of WIN, urged the minister to "exercise your right to refuse to extradite Mr Taylor to Monaco".
She said in the letter: "Mr Taylor is not charged with anything as there are no criminal proceedings, nor is there any execution of a judgement for which he is wanted - which are the only two valid legal bases for seeking extradition."
Mr Taylor told the BBC the authorities in Monaco have said they want him to return for questioning to determine whether or not to charge him.
He said: "Since 2017, when I first became aware that my former employer, SBM Offshore, had lodged a criminal complaint in Monaco three years earlier, I have made it clear I would answer any questions the authorities had of me from the UK, either remotely or in person."
Earlier this month, Mr Taylor said he was held against his will in a psychiatric hospital after he raised concerns about his mental wellbeing with officials in Zagreb.
He told the BBC he contacted the British embassy for help over his state of mind, claiming he had thoughts of self-harm, ahead of the latest Croatian supreme court extradition hearing.
He said he was told by an official that a psychiatrist would visit him at the flat where he is staying, but later that night armed police arrived and he was handcuffed, "dragged" to an ambulance and taken to a psychiatric hospital.
Mr Taylor said he was strapped to a bed by his feet, legs and hands, before being given a sedative injection against his will and held overnight.
He said an embassy official told him they had contacted Croatian police after he alerted them about his mental health concerns.
Speaking via videolink, he said: "This was the embassy showing compassion and concern for my welfare."
Croatian police, a public service of the ministry of the interior, told the BBC that when they attended Mr Taylor's rented flat, he "left the impression of a mentally distressed person" and they decided to request an ambulance.
They claimed that when the ambulance arrived "a female doctor determined that the man was mentally distressed and that he needed to be hospitalised".
But Mr Taylor said: "There was no doctor or psychiatrist - or any other medically qualified person - sent with the ambulance or any other way."
Croatian Police also claimed Mr Taylor "took up a fighting stance" and tried to attack one of the officers.
Mr Taylor described this as "absolutely fictitious", saying he was told to stand up and was then "slammed to the floor, hitting my head on the way down, before being handcuffed".
The police also claimed one of the officers sustained minor injuries "when taking action and using means of restraint" and insisted Mr Taylor was not injured.
His lawyer, Toby Cadman, claimed the extradition request was "politically motivated and constitutes an abuse of process".
Mr Cadman has also called for an independent investigation into Mr Taylor's "forced detention and forced medication".
He told the BBC: "Subjecting him to such treatment, regardless of his state of mind, was completely unjustified."
The BBC has contacted the Foreign, Commonwealth and Development Office (FCDO) for comment on the supreme court ruling.
It said in a previous statement: "We are supporting a British man following his arrest in Dubrovnik and are in regular contact with him.
"FCDO Minister Wendy Morton has sought assurances from Croatia and Monaco that he will be treated fairly. We are in regular contact with the Croatian authorities to seek updates."
Related Internet Links
The BBC is not responsible for the content of external sites.