Petersfield Cemetery police probe over 'unexpected' human remains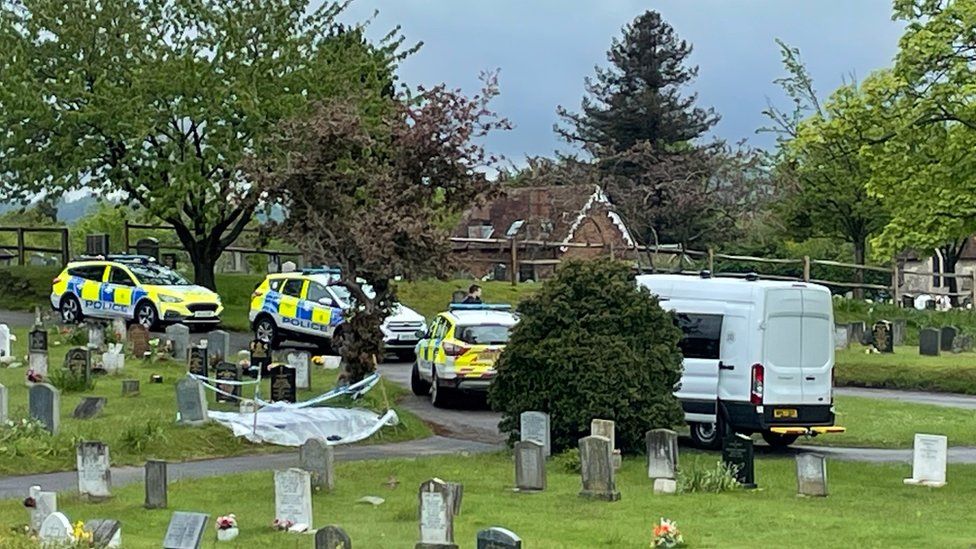 Police have cordoned off part of a cemetery after suspected human remains were found in unusual circumstances.
Detectives said they were called to Petersfield Cemetery in Hampshire at about midday on Friday.
Officers sealed off an area the size of a grave and later erected two forensics tents at the scene.
The force offered no comment beyond a statement which said that cemetery workers had found the remains in "unexpected circumstances".
A mound of earth at a separate location on the site was also cordoned off by police tape.
Related Internet Links
The BBC is not responsible for the content of external sites.