Broadlands: Fears over ticket refunds for postponed concert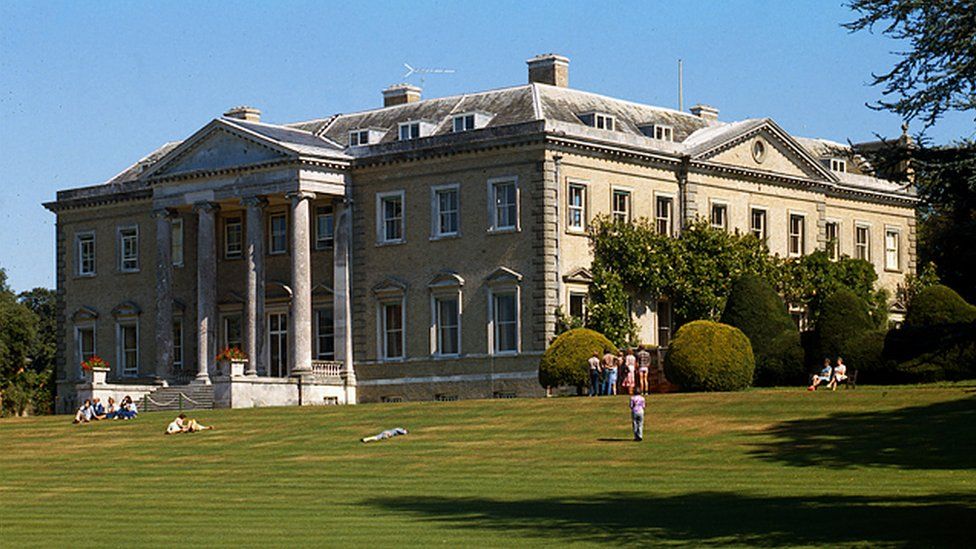 The organiser of a star-studded concert on a Hampshire estate has not paid refunds nearly two months after the event was postponed, some ticket-holders have said.
Park Proms at Broadlands, Romsey, was due to feature Pixie Lott, James Morrison and other well-known artists.
Ticket-holders say they had a five-day window to claim money back and the organiser has been hard to contact.
The event's directors have not responded to BBC requests for comment.
Singers Aled Jones and Laura Wright, as well as the Royal Philharmonic Concert Orchestra and pop group Scouting For Girls, were also due to perform at the shows on 27 and 28 August.
Organiser Podium Event Group advertised displays from the Red Arrows and the Battle of Britain Memorial Flight.
However, the shows were cancelled on 25 June "owing to the continued uncertainty around Covid-19".
In July, the firm announced a five-day window for ticket-holders to apply for refunds if they were unable to attend new dates in 2022.
Helen Campbell, who paid £470 for two upgraded "hospitality" tickets, said she was still waiting for a refund after applying on 21 July and receiving an acknowledgement eight days later.
She said: "My emails have bounced back, the phone lines are not working and the messaging is off on Facebook.
"It's an absolute disgrace. I'm very disappointed."
Molly Bevan, who paid £240 for four tickets, said: "Originally they had said once processed my refund would take 3-5 days.
"They have turned off... their phone lines and are no longer responding to emails."
Ms Bevan said she had received an acknowledgement on Instagram but no money.
Moira Lynch said she only received her tickets after she had applied for a refund.
She said: "I paid £120 for two tickets for my friend's birthday. I can't afford to lose that sort of money."
Thirty people said they were awaiting refunds on 17 August, while one person had been reimbursed, according to a community Facebook page.
Adam French, a rights expert at the Consumers' Association, said the five-day refund application window was "pretty terrible" and "unnecessarily restrictive", although not illegal.
He said there was no legal time limit on processing refunds, although he would have expected payments within two weeks.
Podium Event Group's sole director is Michael Hlavaty, 29, who created the firm in September 2020.
A BBC reporter was denied access to Mr Hlavaty's Facebook page shortly after messaging him.
A recorded message on his firm's phone line says: "Our team are processing refund applications as quickly as possible. We thank you for your patience."
Broadlands Estates declined to comment.
Related Internet Links
The BBC is not responsible for the content of external sites.