Covid: Man takes legal action over quarantine hotel stay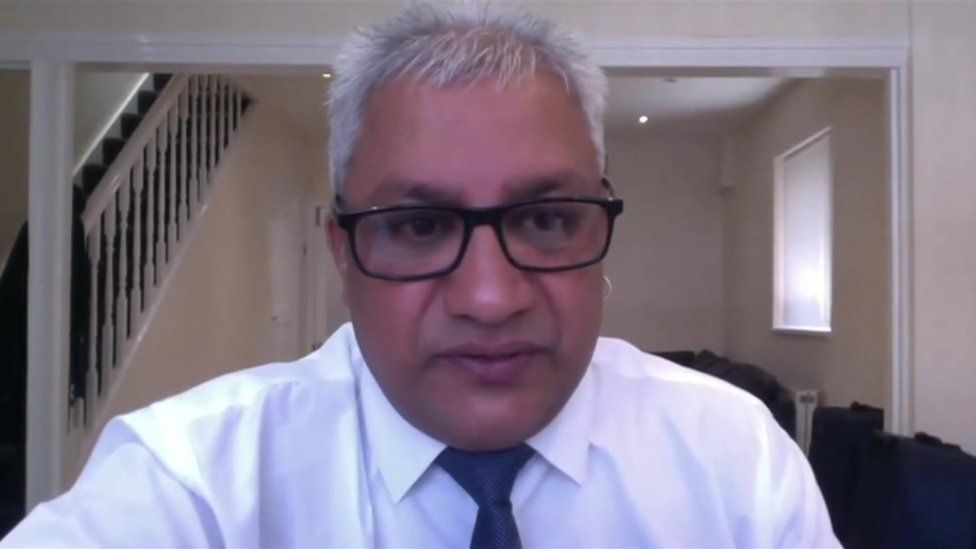 A man has said he is taking legal action over "despicable" conditions in a UK quarantine hotel.
Pritheepal Singh, from Southampton, Hampshire, stayed at Park Plaza Waterloo, London, after visiting a sick relative in India.
He said the experience was like prison, with restricted exercise and food that was inappropriate for his religion.
The Department of Health and Social Care said its "robust border regime" protected the UK from Covid-19.
The hotel said it did its best to make guests feel welcome.
Mr Singh said his stay left him "traumatised" and suffering from depression.
He said: "It was pure fear. I had to go and speak to my doctors. I couldn't sleep at night.
"I didn't know that I was going to be treated like a Covid prisoner. It is despicable behaviour - just not acceptable."
He said security guards stayed by his room to stop him leaving and allocated restricted fresh air breaks on the hotel roof.
Mr Singh added that he was served halal meat, which was not appropriate for his religion.
Mr Singh said he tested positive for coronavirus 11 days after leaving the hotel, where he had two negative tests.
The Department of Health and Social Care said: "Our top priority has always been protecting the public and our robust border regime is helping minimise the risk of variants coming into the UK.
"We have also set up a dedicated complaints team within the department to deal with problems faced by guests."
Park Plaza said: "We endeavour to provide service levels above and beyond what is expected of a government-approved quarantine hotel, including accommodating specific dietary requests.
"We understand that the quarantine process may be difficult for travellers and we do our utmost to make our guests feel welcome throughout their stay."
On 12 August, the government raised the price of hotel quarantine per adult from £1,750 to £2,285.
Related Internet Links
The BBC is not responsible for the content of external sites.