Portsmouth woman accuses Sainsbury's worker of transphobia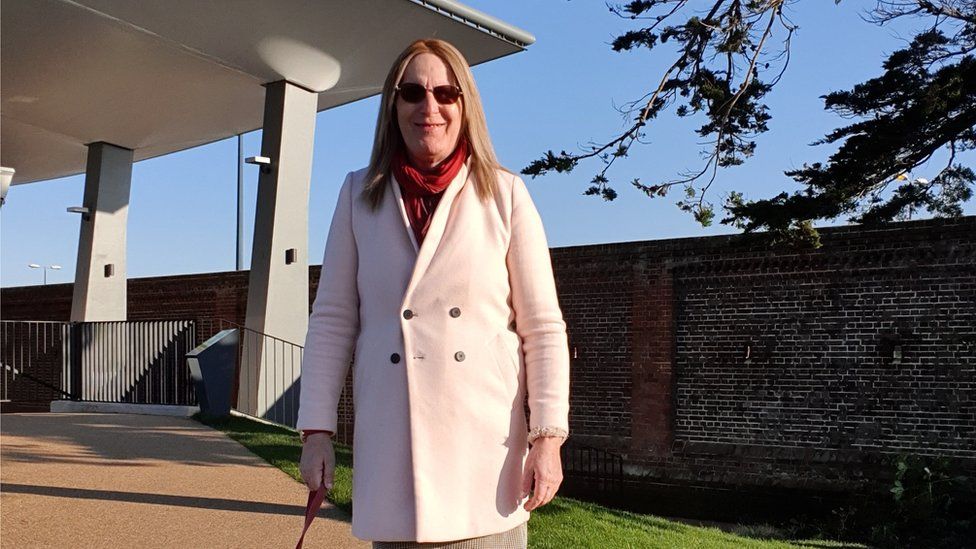 A woman who claims a Sainsbury's worker made a derogatory remark about her because she is transgender is suing the supermarket for £2,000.
Katie Yeomans said she was walking past the store when she saw a male employee pointing at her and telling a delivery driver to "look at the state of that".
Miss Yeomans, 68, said the alleged incident in Southsea, Portsmouth, had left her "angry and humiliated".
The supermarket told Miss Yeomans that the workers denied the accusation.
A letter sent by the supermarket to Miss Yeomans said CCTV footage from the store on 3 July in Palmerston Road did "not indicate either party behaving as alleged".
It added that the lack of evidence meant it would not be paying her any compensation.
However, as first reported in the Portsmouth News, Miss Yeomans said she was pushing ahead with legal action through the county court and had issued Sainsbury's with a claim for damages under the Equality Act.
"Sainsbury's have been burying their head in the sand, hoping I will go away... but I'm not going away," she said.
"I appreciate it is one person's word against another, but even if they couldn't take any action against the person, they could have at least sent a letter with a bit of empathy in it.
"I am very proud of who I am, and I've been through a lot to get to where I am - I simply will not tolerate people making comments that I know are based on me being transgender."
Hampshire Constabulary confirmed it had received a report of a hate crime and given "words of advice" to those involved. No arrests have been made.
A Sainsbury's spokesperson said: "We are committed to treating all our customers with respect.
"We take allegations of this nature extremely seriously and launched an immediate investigation at the time of the alleged incident."
Related Internet Links
The BBC is not responsible for the content of external sites.