Isle of Wight care home suicide 'should not have happened'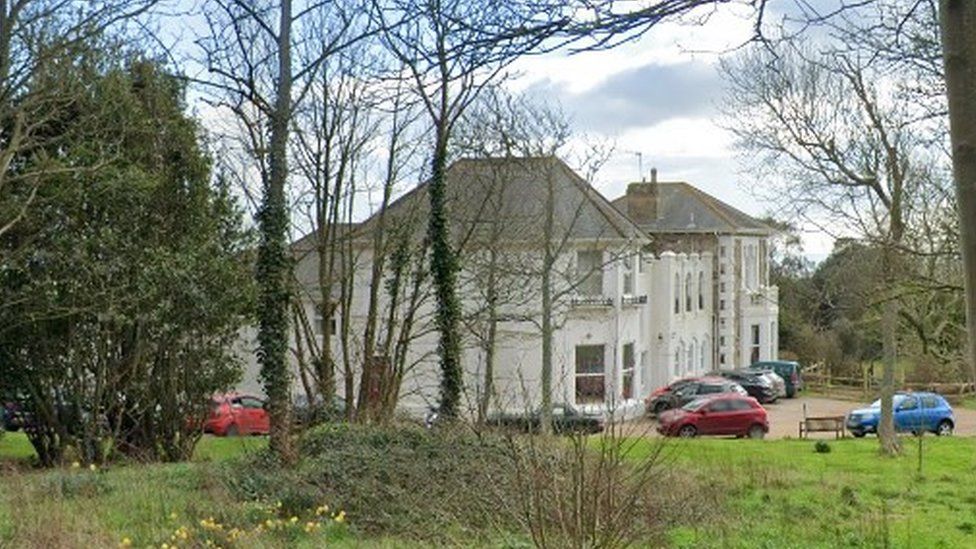 An adult social care boss has apologised after a pensioner with a history of suicide attempts took his own life in a care home.
Allan Bennett, 85, killed himself with a penknife that he had been allowed to keep at Brighstone Grange Care Home in Newport on the Isle of Wight.
Laura Gaudion at the Isle of Wight Council apologised that important information had not been shared.
Senior coroner Mrs Caroline Sumeray said it "should not have happened".
Mr Bennett moved into the home in February 2019, shortly after his wife, who was his sole care provider, broke her wrists in a fall.
The remote hearing at Isle of Wight Coroner's Court heard that he had a history of depression and had spent time at Sevenacres, which provides mental health inpatient services.
In recent years his mobility had become impaired and he was sleeping in an armchair because he could not climb the stairs at home.
In a statement his wife Adela said: "He told me he didn't want to live anymore due to the pain he was experiencing."
He made two attempts to kill himself by taking an overdose. On another occasion his wife caught him about to stab himself, leading her to hide all the knives in the house.
When Mr Bennett checked into the care home the registered manager helped him unpack and found the penknife. He said it was for cutting nails and opening mail.
Four days later he cut his throat with a "single plunge of the knife", the court heard.
Ms Gaudion, interim director of adult social care, said: "It's unacceptable that the local authority had information and that information wasn't shared with a valued partner."
She added: "I think there is a lot of work that we as an authority still need to do in relation to the relationship we have with local providers, but more importantly our recordkeeping and the way in which we disclose information."
Mrs Sumeray said a social care officer had "at her fingertips" the "whole history" of Mr Bennett's mental health, describing it as a "red flag waving in the wind".
She also questioned whether the officer, who has dyslexia and admitted to tiring easily, was "appropriately placed" to deal with mental health records.
She said it was "such a tragedy for the family and the care home... and the staff, that this man died in this way".
She recorded a conclusion of suicide.
Related Internet Links
The BBC is not responsible for the content of external sites.