Isle of Wight solar farm proposed for land near Wootton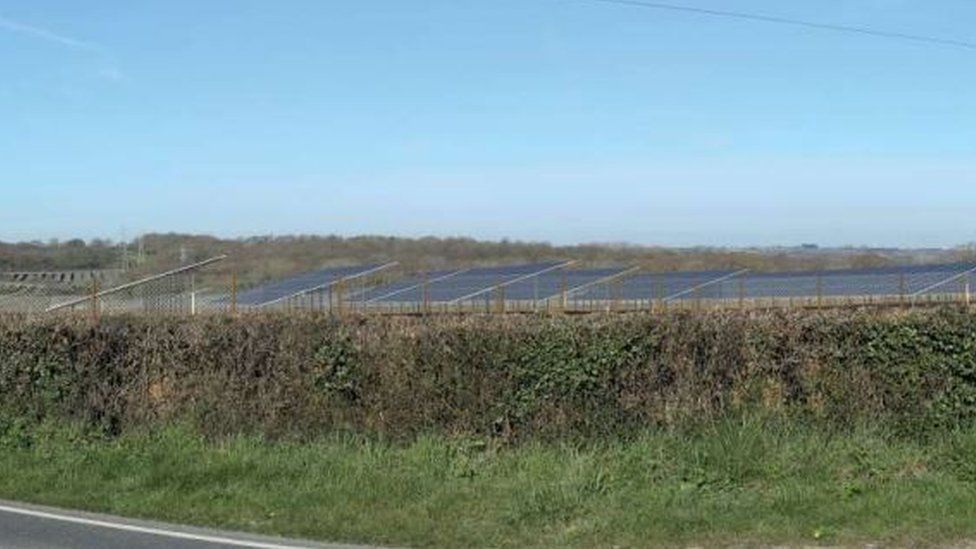 Developers want to build a solar farm the size of about 40 football pitches on the Isle of Wight.
Ridge Clean Energy hopes its plans for the outskirts of Wootton will provide power for more than 5,000 homes.
The land at Briddlesford Lodge Farm would be returned to agricultural use after 40 years under the plans.
Planning agent BCM said the farm would receive rental payments, diversifying the farm's income and ensuring it has sustained revenue when economic returns for farms, in general, are poor and declining.
Another part of the development would see a "battery energy storage system" built across the road on land accessed from a track on Briddlesford Road.
The system would store some of the excess solar energy and release it when needed by customers.
Fencing, access roads, a substation building and approximately 80 CCTV cameras would be installed.
The proposed development would take six months to build and could potentially be operational by 2024.
Planning documents submitted on behalf of the developer said there would be no significant adverse visual impacts, with the panels screened from view by new vegetation being planted.
Related Internet Links
The BBC is not responsible for the content of external sites.