Langstone Harbour: Council to test water near wastewater pipes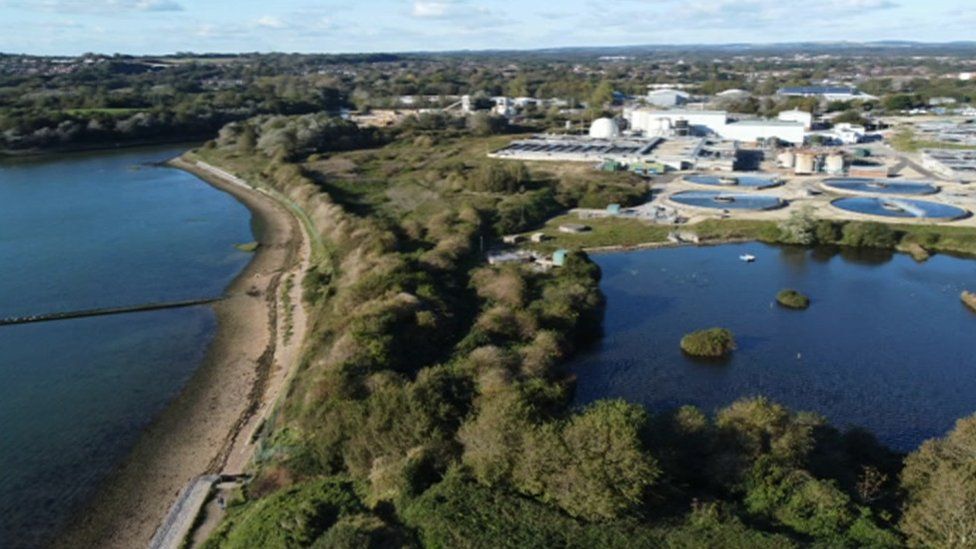 A council is to begin monitoring water quality in a harbour after concerns were raised about pollution.
Havant Borough Council said a number of people had reported "ill health" after taking part in recreational activities in Langstone Harbour, near Portsmouth.
It said campaigners had suggested water quality was to blame.
Southern Water said it was making "major improvements" at its treatment works with outfalls in to Langstone, Chichester and Portsmouth Harbours.
The council said seven sites would be monitored over 20-weeks for "public health protection", with samples taken by Langstone Harbour Board for independent laboratory analysis.
Councillors at a cabinet meeting on Wednesday were told at least two short sea outfalls discharged wastewater into Langstone Harbour after periods of heavy rainfall.
'Significant public concern'
The discharges, carried out by Southern Water, are regulated by the Environment Agency.
A report to councillors said: "The presence of these outfalls, together with network combined sewer overflows, has led to significant public concern and media interest in the impact that wastewater treatment works can have upon local water quality."
Environment councillor Elizabeth Lloyd said "As a council we are not required, nor have a duty, to undertake testing of these waters, however there is a substantial interest in understanding current water quality within the harbour.
"Bathing water quality is already monitored by the Environment Agency at Beachlands and Eastoke with results being reported as excellent."
Ms Lloyd added that the council had pledged to consider environmental impacts in all its decisions and water monitoring would help facilitate this.
Southern Water said in a statement: "As part of the £2bn we are investing across the region between 2020 and 2025, major improvements are being made at our Budds Farm treatment works and other works with outfalls in to Langstone, Chichester and Portsmouth Harbours."
In November, the Clean Harbours Partnership campaign group said tests near the Budds Farm sewage treatment works found 760 times the maximum level of E. coli that would be allowed if it was a bathing area.
Southern Water said it was already conducting a 12-month test of a water quality testing buoy off Hayling Island which samples the water every 15 minutes, checking the levels of E. coli and other issues.
Related Internet Links
The BBC is not responsible for the content of external sites.