Arrest after level crossing death in Herefordshire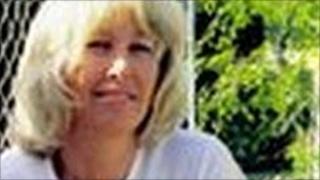 A man has been arrested on suspicion of manslaughter following a fatal crash on a level crossing in Herefordshire six months ago.
Jane Harding, 52, died after being hit by a train at Moreton-on-Lugg. The barriers at the level crossing were up when her car crossed the track.
A signalman was later suspended by Network Rail, as standard procedure.
British Transport Police (BTP) has confirmed a 40-year-old man has been arrested.
He has since been released on bail while investigations continue.
Ms Harding, a hairdresser from Marden, was a passenger in one of two cars on the crossing at the time.
A mother and her 11-year-old daughter in the second car suffered minor injuries.