'More social carers needed' Worcestershire council told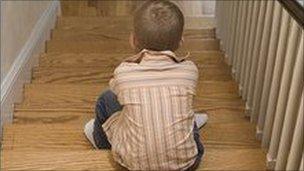 Worcestershire County Council has been told to urgently increase social care staffing after an Ofsted inspection.
Ofsted visited the children's services team in July and said the council had made little progress since the issue was first raised in a review in 2008.
During the spot check the inspector referred several cases to the council for immediate action to ensure child safety.
The council said it was recruiting and no child had been left at risk.
It employs the equivalent of 184 full-time social workers for its children's services department.
Ofsted inspector Karen McKeown said: "Following the Joint Area Review in 2008 a recommendation was made for immediate action to increase social care staff capacity and ensure the quality and consistency of management systems and practice in the contact, referral and assessment services.
"However, since then there has been only limited progress and management action to improve the services in order that all children are properly safeguarded."
The council said work was "already well under way to deliver improvements identified by Ofsted within its Children's Services directorate."
It said only one area of its children's services had been identified for priority action, whereas four areas were deemed satisfactory and eight areas were identified for improvement.
Related Internet Links
The BBC is not responsible for the content of external sites.