MP Bill Wiggin censured for expenses error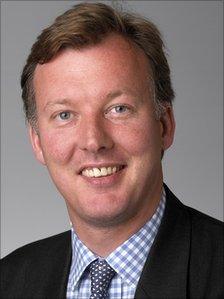 North Herefordshire MP Bill Wiggin has been ordered to apologise to the House of Commons over a serious breach of the parliamentary expenses rules.
The Tory MP said due to paperwork mix-ups he had mistakenly claimed £11,000 for mortgage payments on his Ledbury home instead of his London home.
The Parliamentary Standards and Privileges Committee said the public purse lost nothing from the mix-up.
But it said Mr Wiggin wrongly claimed for utility expenses not incurred.
The sum represents half of the total amount he claimed for in that period.
Mr Wiggin has refused to comment and the Conservative Party is yet to respond.
"The Commissioner has concluded that Mr Wiggin's muddled failure to designate his main home correctly was unfortunate and unintended," the report said.
"Mr Wiggin gained nothing and the public purse lost nothing from this mistake. However, the Commissioner considers that the rest of Mr Wiggin's breaches were serious. We agree with these assessments."
The committee report continued: "The evidence shows that it is more likely than not that Mr Wiggin did claim for expenditure he did not incur, in respect both of telephone services and of service and maintenance."
The investigation came after Leominster resident Jim Miller requested the committee looked into the MP's expenses.
Mr Miller, 50, said: "When it first came out about Bill Wiggin's second home expenses David Cameron was interviewed on GMTV and said if it ever came out that Bill had claimed money he was not entitled to 'he would be out the door'."
Mr Miller said he tried to stand as an independent town councillor for Leominster in May to highlight Bill Wiggin's expenses issue, but was barred due to an administrative error in his nomination form, which he said he had since contested and won in the High Court.
In light of the committee's report, Mr Miller said he had written to the Prime Minister on Thursday to ask him if there would be a new Conservative MP for the constituency.
Related Internet Links
The BBC is not responsible for the content of external sites.