Handful of schools in counties extend break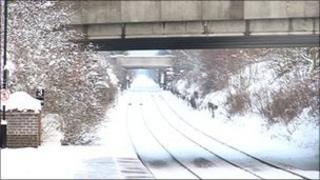 A slow thaw has caused a handful of schools in Herefordshire and Worcestershire to extend their Christmas break.
A number of schools said they would close for one or two days extra because of problems with heating or water.
These include Cherry Orchard First School, in Pershore, and Upton Snodsbury First School, Worcester, which will reopen on Thursday.
People were advised to check the county council websites for updates.
St Andrew's CE First School in Evesham, will be closed all week, with pupils returning on Monday 10 January.
The West Midlands was set to see outbreaks of rain and possibly some hill snow in the north of the region on Tuesday.
Maximum temperatures were expected to reach 4C.
Parts of Worcestershire and Herefordshire saw more than 1ft (30cm) of snowfall during the latter part of December.
Volunteer drivers from Herefordshire 4x4 Response Group were undertaking 10 to 20 jobs each day, mainly transporting medical staff around the county.