PJ Proby accused of benefit fraud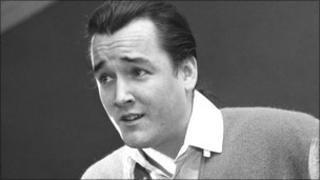 The 1960s pop star PJ Proby has been charged with cheating the benefits system out of more than £47,000.
Magistrates in Worcester adjourned the case until February after receiving a letter from a solicitor asking for more time to prepare for the proceedings.
The 72-year-old, whose real name is James Marcus Smith, faces nine charges spanning 2002 to 2008.
The singer, from Twyford, near Evesham, who was not in court, has yet to enter a plea to any of the counts.
The counts relate to claims for pension credit, housing benefit and council tax benefit.
The charges include two counts of failing to declare savings and investments, as well as four of failing to inform the authorities of a change in circumstances.
He faces nine charges spanning November 2002 to March 2008.
PJ Proby became famous in the early sixties with hits such as Hold Me and Together.