£10,000 reward for arrest of Droitwich burglary suspect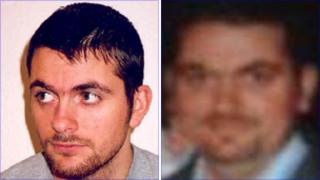 A reward of £10,000 is being offered for information about a man wanted over a burglary and who has been missing for nine years.
James Doe, 37, was charged in March 2001 over a burglary in Droitwich, Worcestershire. He was given bail but did not appear for his court hearing.
West Mercia Police said he was wanted over the theft of many expensive antiques, valued at more than £30,000.
Police are offering the reward for information leading to his arrest.
Det Ch Insp Gary Watson said: "We have been attempting to trace James Doe for many years and as time goes on our determination to put him before the court only increases."
There is reason to believe he could still be in Worcestershire, or has stayed there recently, in particular in the Evesham and Pershore area, he said.