Diocesan Director of Education retires after 12 years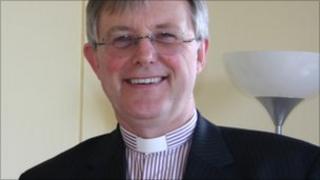 The man responsible for more than 100 church schools for the Diocese of Worcester has retired after 12 years.
The Reverend David Morphy says that in his time in the job church schools have developed a clearer identity.
"There is a real focus on treating every child as a unique child of God, focussing on their individual skills and talents," he said.
There will be a special Eucharist in the Cathedral to celebrate his time in the diocese.
Research
He says he is a staunch supporter of church schools, which have changed significantly during his time as Director of Education:
"The Church of England doesn't have 'faith schools', but it does have schools which serve their local communities by offering education within a distinctively Christian context, with staff from a wide range of different backgrounds teaching a range of children."
Mr Morphy now hopes to start a PhD research project on the impact that school worship has on children's development.