PJ Proby requests more time in £47k benefit fraud case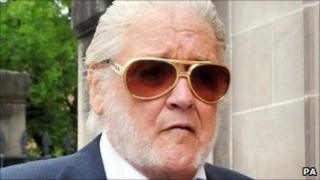 Lawyers acting for the 1960s pop star PJ Proby have asked for more time to prepare for his £47,000 benefits fraud case.
The 72-year-old, whose real name is James Marcus Smith, is charged with nine counts of fraud spanning from 2002 to 2008.
The singer, from Twyford, near Evesham, appeared at Worcester Crown Court but did not enter a plea.
His case has been adjourned until 31 May and he has been released on bail.
The charges relate to undeclared income from savings and investments, and failing to notify the authorities of a change in circumstances.
PJ Proby had hits in the early-1960s with songs such as Hold Me and Together.