Kidderminster's carpet industry remembered with museum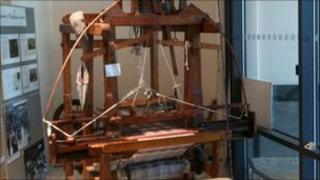 The retiring chief executive of the Carpet Foundation has said the sharp decline in demand is something the industry "should have seen coming".
Michael Hardiman spent 47 years working in carpet manufacturing in Kidderminster, Worcestershire.
In the 1950s 12,000 people worked making carpets in the town, now only a tenth of that figure are employed.
His comments come as plans continue for the opening of a carpet museum in Kidderminster in 2012.
Mr Hardiman said he had seen a "massive decline" in the number of people employed making carpets.
He said the decline was caused by increasing competition from Europe, and a change in the type of carpets the public wanted to buy.
He has welcomed the decision to open a carpet museum in the town, based in the old Stour Vale Mill.
"People who walk around Kidderminster couldn't have any idea of what it was like 50 years ago - it's important for people to know that where we are today is a result of where we came from," he said.
The Carpet Museum Trust has been given £1.7m of lottery funding to set up the museum.