John Combe tribute concert to be held in Kidderminster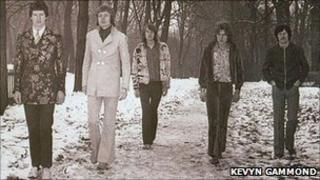 A tribute concert is being held to a Worcestershire music promoter and rock historian.
John Combe brought bands including U2, UB40 and Simple Minds to play at Kidderminster Town Hall.
He has written extensively about local bands and musicians including Robert Plant, Chicken Shack and Clifford T Ward.
The Kidderminster Rocks - A Tribute to John Combe show will take place at the Town Hall on Friday, 21 October.
John Combe was a road manager for The Crazy World of Arthur Brown and other bands in the 1960s.
He promoted gigs in Kidderminster in the 1970s, persuading big name acts to come and play at local venues.
His book Get your kicks on the A456 tells the story of local bands including Band of Joy, featuring Robert Plant, and Chicken Shack, featuring Christine McVie, who went on to play in Fleetwood Mac.
It also told the history of Frank Freeman's Dance Club in Kidderminster, where bands including Yes, Tyrannosaurus Rex and Fleetwood Mac played in the 1960s.
Mr Combe still maintains close links to the local music scene.