Graham Dilley: Private funeral held in Worcestershire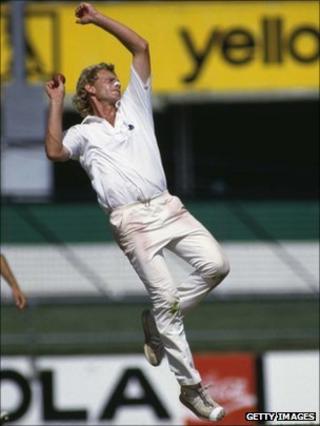 The funeral of former England fast bowler Graham Dilley has taken place in Worcestershire.
Worcestershire County Cricket Club said a private family service was held at 14:00 BST for their former player.
Dilley, who also played for a Kent, died last week aged 52 after a short illness with cancer.
His brother Brian Dilley said: "We're trying to respect the wishes of Graham with his dislike of the public side of his life."
Dilley played 41 Test matches and 36 one-day internationals and helped England complete a memorable win in the third Ashes Test in 1981.
His brother said his lasting memory of the cricketer would not be about his career.
He said: "Sitting in the pub and talking with him - he was my younger brother, he was just that."
Former England captain Mike Gatting described Dilley's death as a shock and said he was "a tremendous cricketer."
A thanksgiving service will be held in his memory at Worcester Cathedral in November.