Worcester fatal flat fire: £10,000 reward offered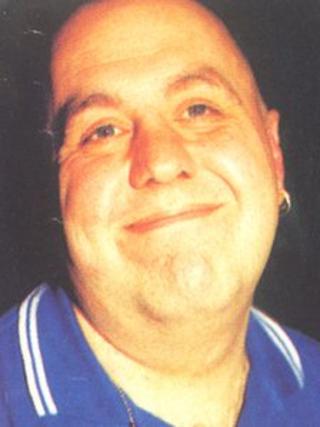 A £10,000 reward has been offered by police after a 52-year-old man was found dead at his flat following a suspected arson attack.
Andrew Heath, from Chedworth Close, Warndon, was discovered on 14 December.
The reward would be given to anyone supplying information resulting in the arrest and conviction of those responsible for his death, police said.
Homes in the area are to receive a letter this week in an appeal for help with posters also going up in the area.
These will feature a previously unreleased photograph of Mr Heath, who was found dead at his home following the suspected arson attack at about 04:00 GMT on 14 December.
The West Mercia force said its inquiries had received "a lot of support" from residents in Warndon.
'In anguish'
Det Ch Insp Paul Williamson, who is leading the murder investigation, added: "However, we need the small number of people who really know what happened the night Andrew Heath died to come forward and speak to us.
"I hope this reward will be the incentive that will make the difference.
"A family is grieving: elderly parents are in anguish because they do not know why their son died."
Last month police arrested and released two men, one in his 20s and the other in his 30s, pending further investigations.