River Severn floodwater rescue saves some 230 fish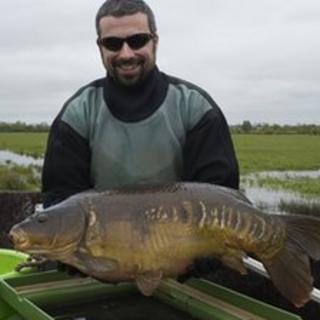 Some 230 fish, weighing a total of more than half a tonne, have been rescued from a flood plain in Worcestershire, the Environment Agency (EA) said.
Up to 1,000 fish, including bream and carp, became trapped in floodwater on the Ham Meadows near Upton-upon-Severn.
Most of them were able to make their way back to the river via streams and ditches but rescuers had to use nets and buckets to save the rest.
The three-day operation began on Tuesday after locals contacted the EA.
Al Watson, a spokesman for the EA, said he was grateful to local anglers and residents for assisting with their rescue efforts.
Mr Watson said: "By telling us about the stranded fish at an early stage, we were able to take quick action and get a lot of fish that were in immediate danger back into the river before they came to any harm."