'Parish council resignations likely' over rules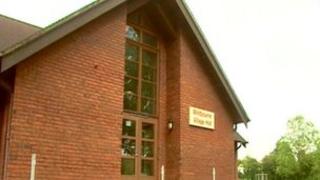 New rules will force some parish councillors to resign, it has been claimed in Herefordshire.
Under the Localism Act, all councillors' financial interests and those of their partner must be declared on an online register.
Lynda Wilcox, head of Herefordshire Association of Local Councils (HALC), said it "was a step too far" for some councillors.
The government said the reforms aimed for greater openness and transparency.
But Mrs Wilcox said HALC, which represents town and parish councils, was getting many calls as it was causing "a lot of concern".
Previously, parish councillors' declarations of interest were kept by the record principle in an office.
Mrs Wilcox said the website availability and the fact partner or spouse details had to also be declared represented "a major change".
"It means we will lose some councillors but others will be more pragmatic," she said.
Mrs Wilcox said there was concern "up and down the country".
"Some councillors will resign from what I have heard already," she said.
Criminal offence
She said some councillors believed giving partner's financial details may even infringe their human rights.
Mrs Wilcox expected there would be "a lot of marital discussions", with councillors' partners asking why details of their jobs and finances had to also be made publicly available.
As part of the act, councillors also have to agree a code of conduct.
In Herefordshire, parish and town councillors are expected to share the same code as the unitary authority, which is currently being discussed, Mrs Wilcox added.
Keith Butler, Whitbourne Parish Council clerk, said parish councillors were already in "short supply" and publishing financial details online would stop others standing and force others to resign.
He said the rules were simply "too bureaucratic" for unpaid parish councillors.
"These remember are voluntary people who are doing something for their community," he said.
In addition, he said councillors had been given only a few weeks to fill in complicated forms by 1 July and told it was a criminal offence not to comply.
Mr Butler added: "The government wants more and more localism, but there's going to be nobody there to do it."
Meanwhile, Whitbourne council chairman Richard Freeman said he had "no doubt" the new rules would deter people from standing.
The Department for Communities and Local Government said the reforms were "part of the drive to give the public greater openness and transparency about the government at all levels."
A spokesman added the laws had not been a response to any particular issue, but because it was "right and proper" the business interests of people in public office were made available.